Is Black Living Room Furniture Right For You?
The living room is usually the most well-furnished and decorated in your home because it's where you spend time relaxing with family and friends. This means that choosing what colour to paint your walls or how many throw pillows to buy for the couch should be exciting! But other decisions need to be made before you can start decorating, like what kind of furniture do you want? Below we'll cover some benefits of buying a black living room furniture set.
Black Furniture Living Room
Black furniture in living rooms is becoming more and more popular these days. You can find a lot of modern styles that have been made from black metal or other dark-coloured materials, and there are plenty of classic designs to choose from as well! Whether you prefer sleek leather sofas with chrome legs or boxy wooden armchairs in the traditional style.
Black furniture in the living room can make the space feel more formal or intimate, and it can be a great way to add some personality to the room. It's also perfect for creating a sense of contrast against light-coloured walls or floors.
How To style Around Black Furniture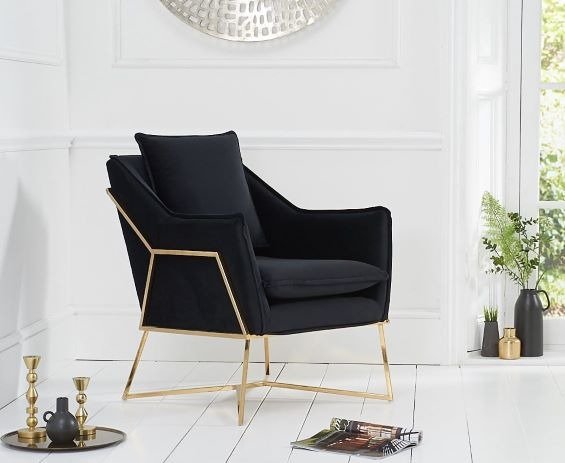 White walls
Light-coloured walls are a great way to brighten up any space. They work well with all-black furniture because they provide contrast and warmth, which goes well together! You can also try adding other colours like red or blue if you're looking for something more adventurous this year.
Add a splash of colour.
Add some colour to your space with the right accents. You can go about this in many different ways, like using succulents as decor or throwing pillows on each corner for added interest!
Lighting
Unique lights can make the black furniture pop. Whether you change out a chandelier or add new lamps to your table, they are sure this article work nicely with dark colours!
Rugs
Dark colours are often more interesting than light ones because they contrast. A dark rug works well in a room with lighter furniture, but if you have darker tones, try using an accent piece like vases or pictures on the wall instead of relying solely upon rugs to add depth – there's plenty out there for every palate!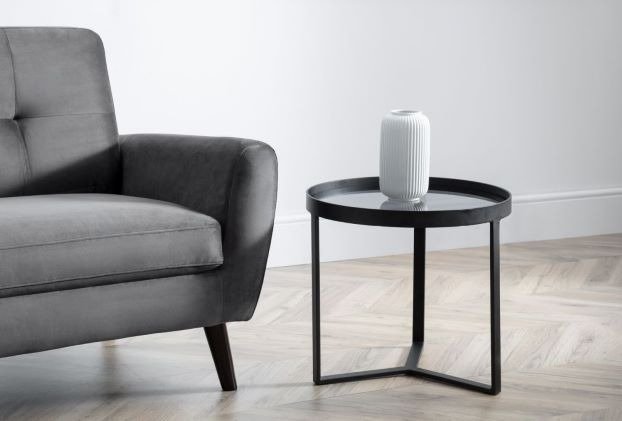 Black Living Room Furniture Sets
If you're looking for an easy way to redecorate your living room entirely, consider buying a black living room furniture set. This will give you everything you need in one go, from sofas and armchairs to coffee tables and TV units. You can find sets made from all kinds of materials, including wood, metal, plastic, and even leather!
A black living room furniture set is ideal for creating a sophisticated or modern look in your home. And since it comes as a set, you don't have to worry about mismatched furniture or finding the right pieces to match your existing decor.
How Does Black Furniture Affect Mood
Furniture is a great way to express your personality and set the tone for your home. And black furniture is often seen as a powerful colour that can make a strong statement. So, if you're looking for something that will make a bold impression in your living room, then black furniture is the way to go!
FAQs About Black furniture
Q: How long do black living room furniture set last?
A: Black furniture can be made using a wide range of materials, so it's essential to read the description before purchasing. However, most types will last for many years with proper care and maintenance!
Q: Is black modern or traditional?
A: It depends on what kind you're looking for! There are plenty of options out there that blend both together. If you want something contemporary, then look for sleek leather designs in dark colours like grey or brown and geometric shapes like cubes and rectangles.
On the other hand, if you prefer classic looks try finding armchairs and sofas with wooden legs instead of metal ones; they'll give your space—a more traditional feel.
Q: What colour should I paint my walls with black furniture?
A: White is always a good option because it provides contrast and makes the black furniture stand out. You could also try other light colours like beige, tan, or grey to create a similar effect. If you're looking for something more adventurous this year, try adding some pops of colour with accessories!
Q: Does black furniture attract dirt?
A: Black can be a magnet for dust, but that doesn't mean you should rule it out! If you want something more stylish, try looking into sets with removable covers, making them easier to wash when necessary.
Also, make sure all of your upholstery fabrics have stain-resistant qualities before buying anything. This helps prevent spills from getting too far under the surface – plus it's environmentally friendly since you won't need to use harsh cleaning products on them very often!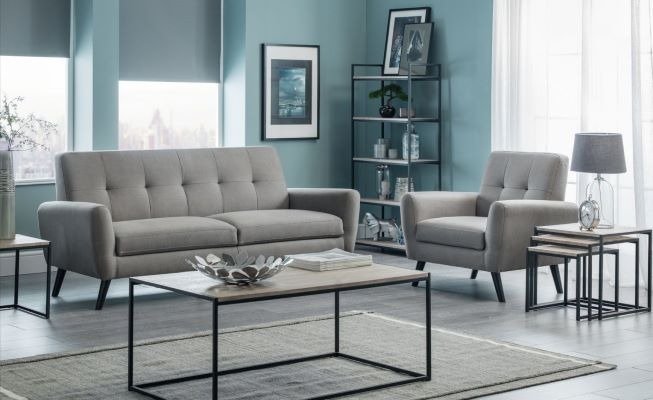 Ready To Starting Looking At Black Living Room Furniture?
Black living room furniture is a great way to bring style into your home. Don't let the colour scare you away. It's a fantastic opportunity for you to make something bold and different in your space! Consider bringing one of these pieces into your home today. If you would like more information on black living room furniture check out this blog by Living Room Ideas
They are super stylish and will be sure to wow any guests who come over. Consider a black leather couch, a dark wood coffee table, or even a sleek black armchair. There are so many possibilities, and with the right accessories, you can make any living room look incredible. So don't wait any longer, start shopping today, here at Only Oak Furniture we have a vast selection of furniture to choose from. Contact us today!