Why Should You Be Considering Ready Assembled Furniture?
You will hear different opinions everywhere you look when it comes to assembled and non-assembled furniture, from Ideal Home to Youtubers, in this blog we would like to offer our thoughts. Ready assembled living room furniture is an excellent investment for any home. It can be more expensive than self-assembly items, but it will save you time and hassle in the long run. Ready assembled furniture can also give your home a fantastic look that would otherwise take hours to achieve on your own! This blog post will discuss the six benefits of ready assembled living room furniture and what sets this type of furnishing apart from other types.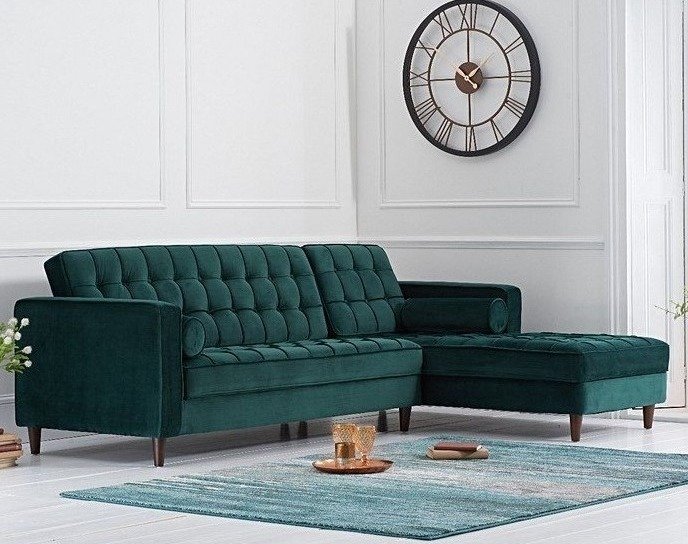 1) Saves You Time
Ready assembled living room furniture will save you time and hassle in the long run because it has already been built for you! It is as simple as going to a store, buying your set, and bringing it home. Whether you are looking for an entertainment unit or a coffee table, you don't have to worry about putting anything together or figuring out how everything works. This type of furnishing can help make setting up a new place go much faster than if you had to build every piece yourself from scratch. One benefit of ready assembled furniture that many people love is moving into their new house with all their pieces completely intact without having any idea what they are doing – just plugging them in and using them straight away! That's excellent news for those who want an easy setup process but do not want to have their furniture put together.
2) Saves You Money
In the long run, ready assembled living room furniture can save you a lot of money. Assembly is often not included in the furniture price, and if it is, it can be costly. If you have to hire someone to put your furniture together for you, that will add even more cost to your purchase. With ready assembled living room furniture sets, everything comes already built, so you don't have to worry about hiring someone or paying for assembly. You also avoid buying tools or materials that you may not need otherwise.
3) Lasts Longer
Ready assembled living room furniture lasts longer than a set of non-assembled pieces because there are fewer moving parts. Non-assembled furniture can have many components that you have to worry about over time, such as metal brackets and bolts or wooden dowels and joints.
In addition, if you invest in high quality, ready assembled living room furniture from a reputable brand name company, it will last much longer overall since they use better materials and more durable construction techniques. You won't be left with any creaky chairs or malfunctioning recliners when you buy a good piece upfront – just sit and relax on your couch while enjoying the quality and comfort of your brand new sofa set!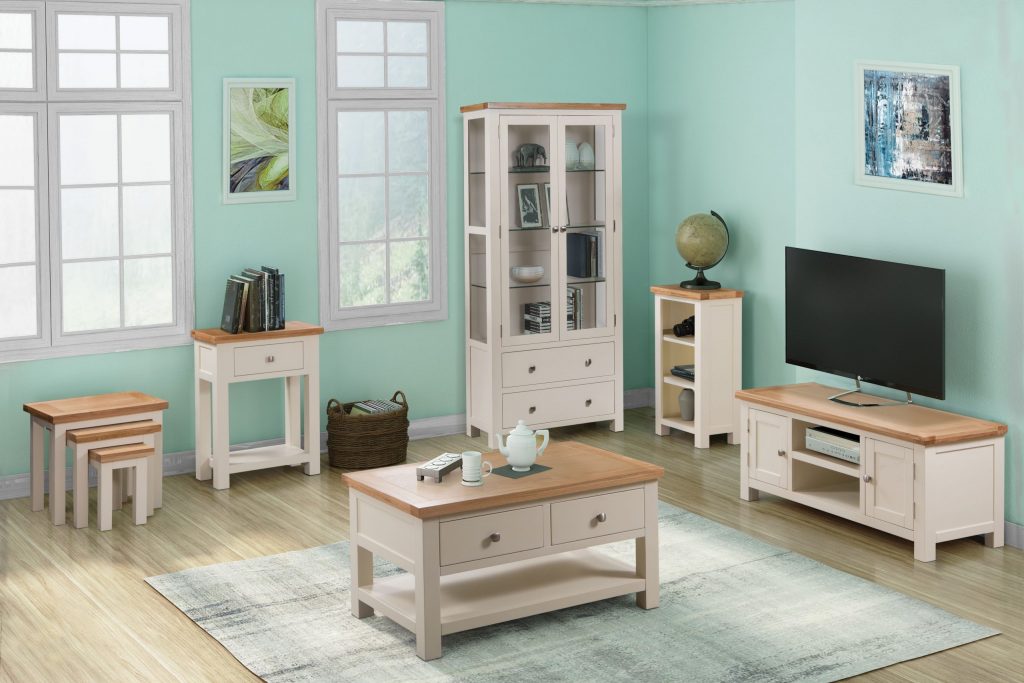 4) Ready Assembled Furniture Comes In A Wide Variety of Styles and Sets
Ready assembled living room furniture comes in a wide variety of styles and sets that you can choose from. You can buy anything from sleek metal or glass tables to wooden chests of tables with ornate carvings on the legs. Ready built couches, loveseats, chairs, rocking recliners – they all come in different colours and fabrics such as leathers, wools, cotton and more! This means whatever your style is; there will be ready assembled living room furniture available for it no matter if you want a traditional look or a modern one. Many companies even have special deals where you get an entire set at once, so everything matches perfectly without doing any additional shopping around yourself!
5) Ready Assembled Living Room Furniture Can Be Completed By One Person
Ready assembled living room furniture can be completed by one person, which is excellent if you are looking for a set that will fit well in your home but do not want too many people helping out. It also saves money because it eliminates the additional labour costs – just buy what you like and bring it home!
6) Ready Assembled Living Room Furniture Is Also Easy To Maintain
Ready assembled living room furniture is also easy to maintain. Because it has fewer moving parts than non-assembled pieces, you do not have to worry about replacing any screws or tightening loose joints over time. Cleaning your ready-built couches, loveseats, and chairs don't require too much effort either since they don't have any hard to reach spots. You can easily wipe off surfaces, dust pieces and vacuum fabric when needed without having to do extensive work like you would with non-assembled furniture!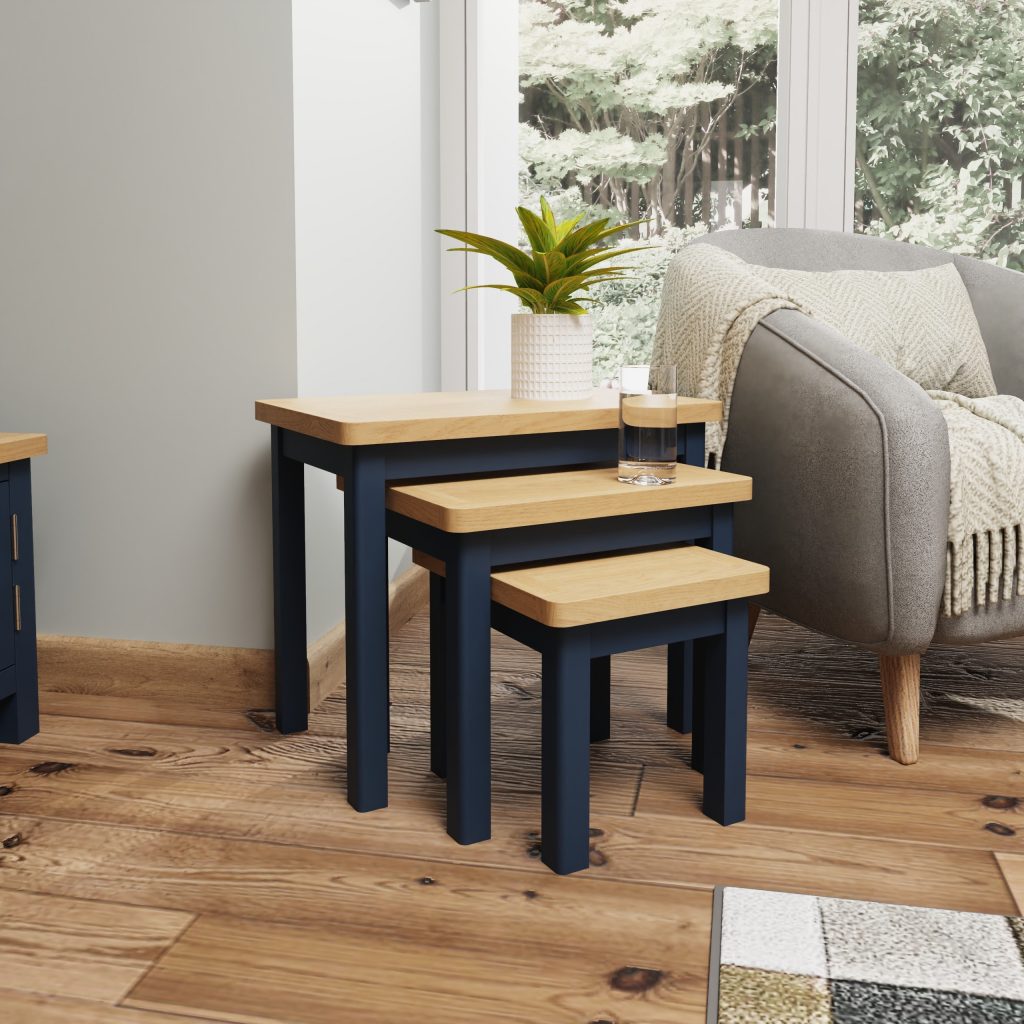 Are You Convinced Ready Assembled Furniture Is Right For You?
The benefits of ready assembled living room furniture are that you can get up and running quickly, there is no assembly required, the pieces will fit in your home without any hassle. It is important to remember that everything mentioned in this article, is also true for the furniture across your home, from your Kitchen and Hallway to your Bedroom and Office. Ready Assembled Furniture saves time and money for customers looking for a quick solution with low effort. With these many benefits, it's easy to see how investing in this type of furniture could benefit your family or business! We understand quality is irreplaceable so we do all we can to stock only the best furniture. If you would like to discuss any of the products on our website contact our great team here at Only Oak Furniture today.