Are You Looking For A New Entertainment Unit? 
When choosing a suitable TV unit, you need to consider your living room space and style. The best way to do this is by looking for inspiration by visiting showrooms, browsing catalogues, or even looking at pictures of stylish homes in magazines such as Your Home Style. You must choose a piece that suits the design scheme of your home.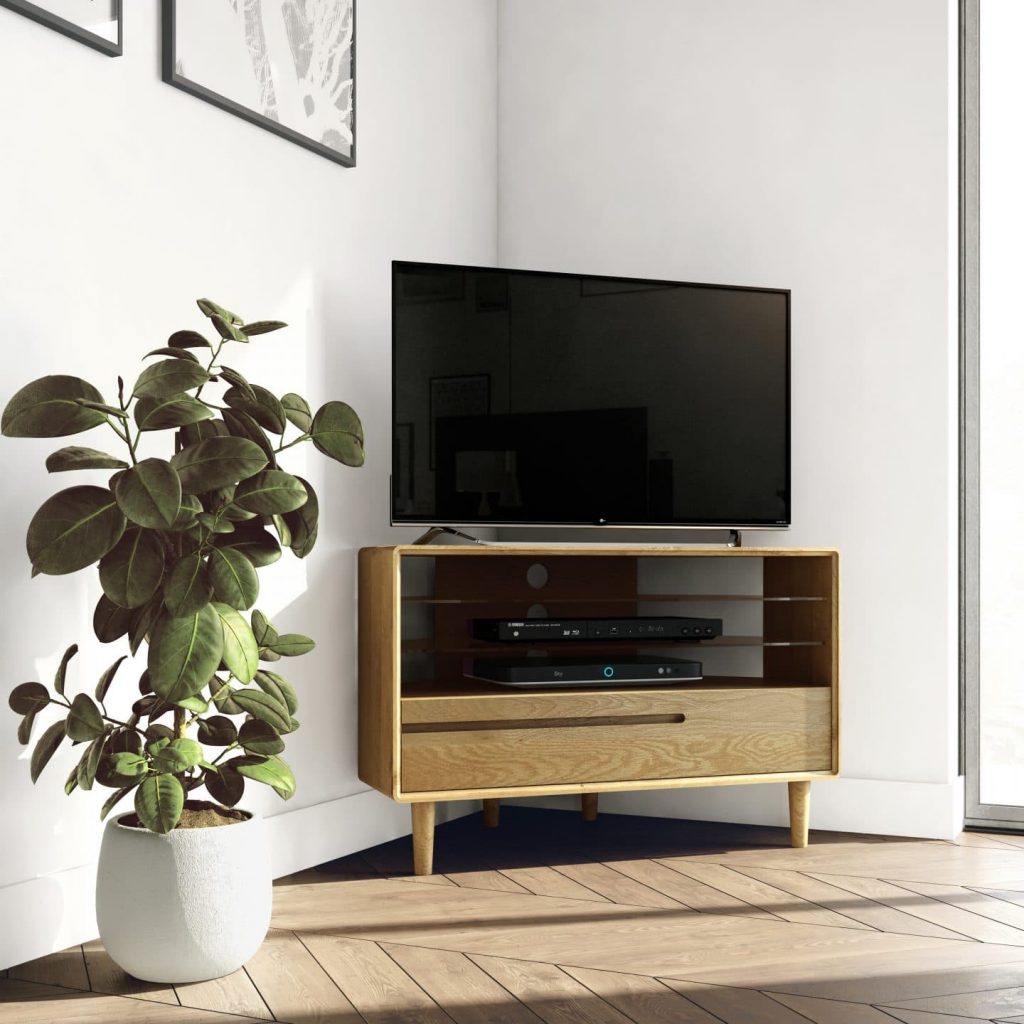 Things To Consider when shopping for a TV Unit
Size
What kind of TV do you have? The size and measurements of your TV will determine the size of your new unit. If it's a flat-screen, it doesn't matter too much as long as there's enough depth where I can put everything without bumping into anything or having parts stick out like they're trying to poke somebody.
Room size
If you have a large room, find an impressive TV unit to complement its size. On the other hand, if your living space is small and tight-knit. Go with something minimalistic!
Choose the suitable entertainment unit for your room – whether you choose striking and imposing pieces or more minimalistic designs make sure it matches your living room. If you're going to mount it against a wall niche in an exact spot, then take accurate measurements before making any purchases!
Viewing Position
The ideal position for viewing TV is when the lower half of your screen comes to eye level when you are sitting. This will allow for comfortable viewing and prevent any neck pain or discomfort.
So if tall chairs are your choice, consider getting a stand that's at least 6 feet high (or more). If low couches fit better in terms of space available, check out short television units – they'll still provide ample room to move around freely while enjoying all their functions!
Style
No matter what style you prefer, there's a TV unit to suit your needs. For many minimalisms is the order of today's world, tomorrow will bring more traditional designs back in vogue. Whatever style you land on make sure that you match the style with the rest of the room such as your Sofas. 
Go with wall-mounted or metal-framed stands for those looking for something classic, but if ornate embellishments such as top marble fronts, routed shutters, etc., prove too overwhelming, then don't worry because all these options can be found without sacrificing functionality!
Strength
The TV unit should be sturdy and durable enough to withstand the weight of your television. If you want something eco-friendly, choose materials like hardwood or engineered wood for most traditional units made out of these two options! Ornate? Why not marble – it's an excellent choice too!
Storage
Nowadays, there are many different types of storage for your TV unit. Open shelves provide easy access to frequently used items like DVDs and magazines, while closed cabinets offer more peace in hiding the clutter or if you have small children at home who might put things away incorrectly into drawers with no labels on them.
Additionally- modern units come equipped with cut-outs behind them where wires can go without getting tangled up too much; this helps keep things tidy!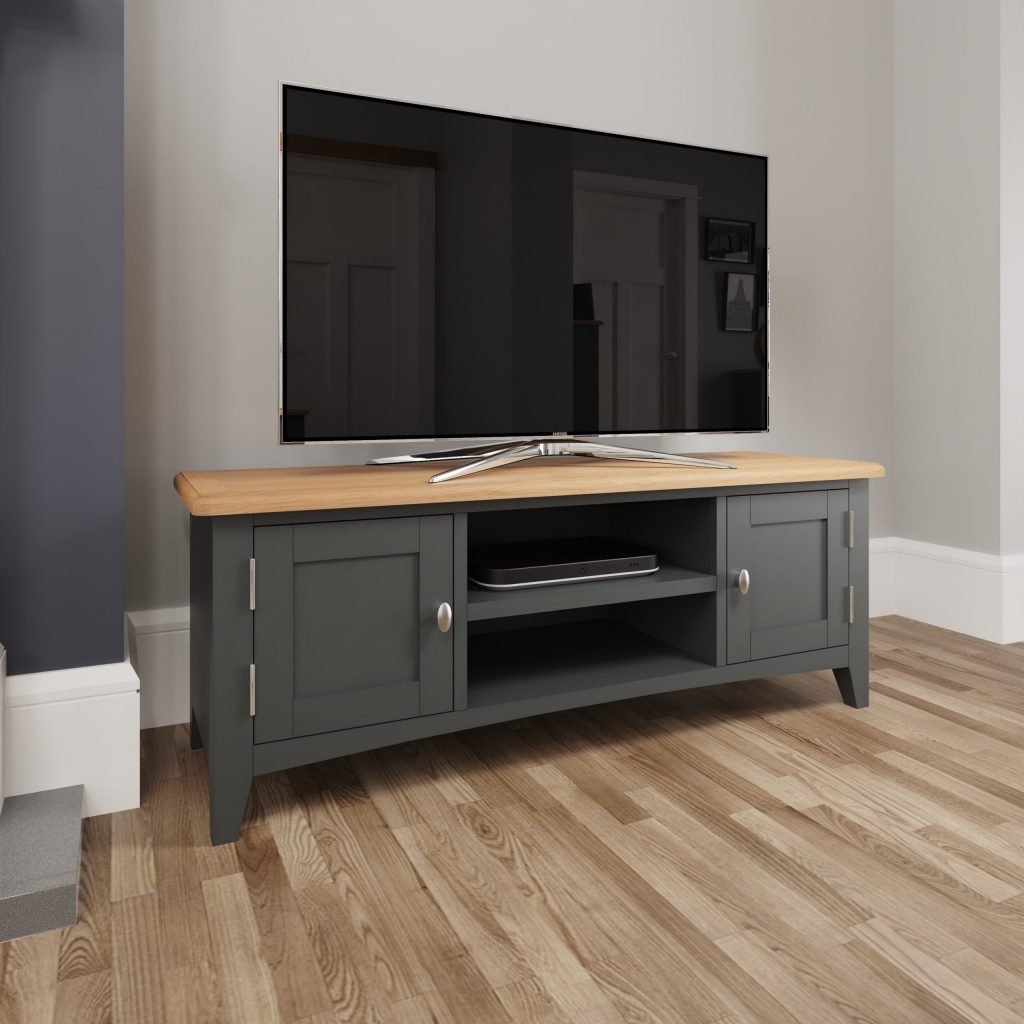 The Range of Entertainment Units
TV Racks
The classic and traditional teak finish television unit is perfect for a timeless vibe. You may choose from closed drawers, open shelves, or even a combination of both! TV racks look similar to an end table with a flat back that goes against your wall.
Wall-mounted
Wall-mounted TVs have become the most popular choice for modern homes. They take up no floor space and provide a sleek, minimalistic look compared to other options such as standing or tabletop models that can be invading your living area with their massive dimensions when you don't want them there!
Industrial
Industrial furniture and television stands are designed to provide the perfect balance of functionality, storage space, and style. The sturdy frame holds your TV in place, while its boxy design is both eye-catching yet practical for managing cables or placing other items on top with ease!
Scandinavian
The Scandinavians have a way of making beautiful and functional things. They emphasise simplicity in design, but don't skimp on the quality componentry like electronics or finishes! Their TV cabinets feature clean lines with curves to them.
Mid-century
Add a stylish touch to your home with the mid-century TV cabinet. The piece is made to include fine details and has slatted doors or rattan styling that will make it an accent in any room!
Metal
If you are looking for a way to spice up your home's industrial look, then metal TV units can be just what you need. In particular, the Cross Shelving Unit has been designed with its functionality and style while still being able to blend seamlessly into any modern space that it adorns!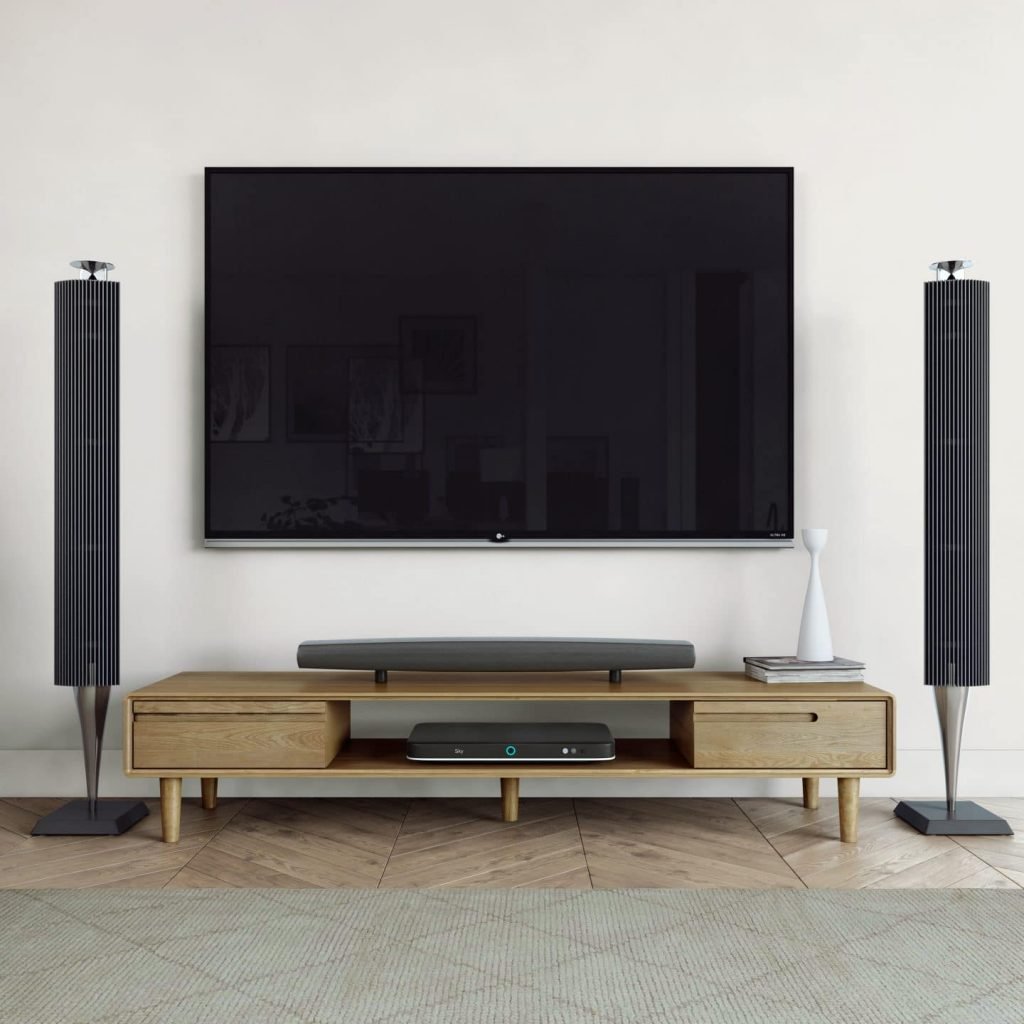 TV Unit Combinations
If you feel overwhelmed with all of the available choices, don't worry! You can always go for a TV unit combination. This is where two or more pieces come together to form one complete stand. This way, you may get the option that you like best while still getting exactly what your home needs!
Ready To Start Shopping For A New Tv Unit?
So you're ready to buy a TV unit, but not sure which one is right for you? We've got the answer! Safety is the first thing that needs to be addressed before buying any type of TV or entertainment system.
You should never place your television on an unstable surface like a table with no legs. This could lead to it falling and injuring anyone in the vicinity. Instead, find furniture pieces designed explicitly for televisions, so they are stable enough to handle anything from earthquakes to thunderstorms without toppling over. Once this has been taken care of, have fun making your purchase by finding out what's available at stores near you!