Making the most of their living area is problematic for many individuals. Many individuals are being forced to live in smaller houses, and this isn't simply an issue for those who live in urban areas, where the typical one-bedroom home is just 495 square feet in size.
With fresh concepts and designs that fit into the normal household, contemporary décor is becoming more space-conscious. Sofas are considered essential purchases that people can make for their homes.
As a result, one of the essential things you can do for your house is select appropriate furniture for your lifestyle and your available space. Choosing between a 2 seater– or a 3-seater couch, as well as between a pair of coordinating sofas, is not an easy decision. You may also opt to purchase different sofas designed to complement one another. Several space-saving and multi-functional couches to select from, ensuring a sofa to suit every budget and preference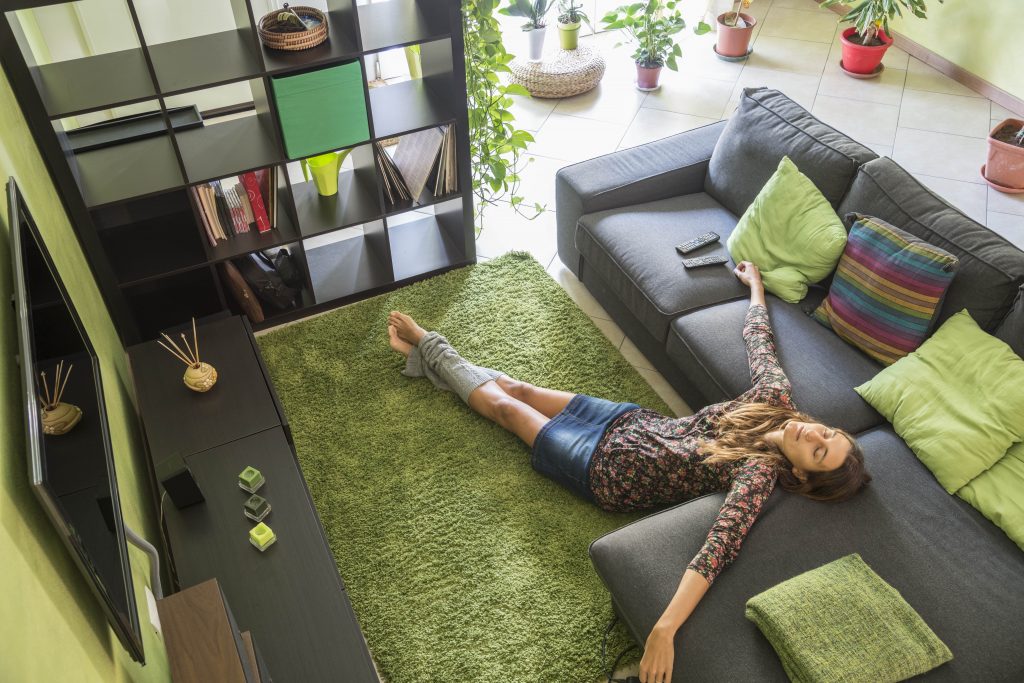 When purchasing a new sofa, there are a few considerations to keep in mind:
Size of your room
There is no question that size matters in furniture. The number of people you need to sit on the sofa, the size of your room, and the size of your couch will determine how much space you need. If you have a small living room and want to fit something significant inside, such as a sectional sofa, then getting a smaller couch may be the best option for you so that it does not overwhelm the room.
Sofas Take Up A Lot Of Space And Can Be Expensive.
Sofas take up a lot of space and can be expensive, but they are also an investment. The quality of material and construction is essential when considering the purchase. Buying a used one from a thrift store or classifieds site is not always a viable option since you can't know what sort of state it's in or who has been sitting on it.
However, in today's world, having a large amount of living space is difficult to come by, so having rooms that can be utilised for various purposes is essential. You should make your house as multi-functional as possible so that you can get the most out of it while also making life easy for yourself and your family.
Therefore, it could probably be essential that you consider a space-saving sofa. If you are viewing this, then take note of the following.
Choose A Sofa With A Tiny Footprint.
To locate the "just right" sofa for your living room, take measurements of the space. A large sofa might overwhelm the area and leave you with little wiggle room. Consider alternatives such as sumptuous velvet upholstery and tiny corner couches. You could be amazed at the variety of choices.
If you enjoy entertaining visitors and do not have a second room to accommodate them, consider a thin sofa bed that can be used as an elegant seater during the day and a comfortable bed in the evening.
Sofa Beds
Consider a sofa bed if you live in a flat, apartment, or small house. If you want to sleep on it, then it can quickly transform and turn into a place to sleep, but until you do, it looks just as good as a sofa.
Sofa beds were once the type of sofa that caused you to feel as if you were resting on a bed of needles. However, this is no longer an issue. The sofa beds have recently been updated, which is fantastic news! Sofa beds are more expensive nowadays because they pay greater attention to comfort.
In the past, the sofa beds used to have unreliable mechanisms that either got you stuck in it or didn't fold up. They don't have those anymore. Sofa beds have come a long way because their technology has changed significantly. Today, sofa beds are straightforward to use.
Enjoy Excellent Aesthetics.
Yes, couches with storage are not only a utilitarian decision, but they may also be aesthetically pleasing additions to your house. Choosing from a wide variety of styles, patterns, and colours will enhance the appearance of your room while also making it appear more extensive and more spacious. Many models offer concealed storage that is not readily apparent, so you won't have to worry about your guests discovering your secret storage.
Create a Clutter-Free space.
You can keep things tidy with sofas with storage below them, which is the finest part. Our living rooms should be versatile enough to be utilised for various activities such as entertaining visitors, playing games, watching television, or simply relaxing. Unfortunately, all of these things tend to make your space appear cluttered, which can detract from its overall aesthetic appeal. A sofa with storage allows you to conceal this clutter while keeping it easy to access. When it comes to keeping things organised, this storage is ideal whether you want to store blankets nearby for chilly evenings or have many gaming console controllers.
Seasonal storage space
Another advantage of having a sofa with storage is that you can keep all of your seasonal items and your furniture. You may use the sofa to store winter blankets, out-of-season clothing, and even Christmas decorations. Individuals who live in smaller houses and do not have access to a garage, large closets, or other common storage areas in larger homes will be of great assistance. To put it another way, you shouldn't need a bunch of out-of-season things in your regular clothing collection.
In conclusion, space-saving sofas and sofa beds are an excellent way to save space in your home, protect your floors, and allow you to live the life that you want. However, space-saving sofas are not just for people with limited space.
As seen above, the benefits of a space-saving sofa go far beyond just fitting into tight living quarters. Compare many different sofas and find one that meets your needs, whether comfort, style, or storage! Then invite friends over for an evening of movies and popcorn!
We hope that you found this article helpful if you have any questions contact our great team here at Only Oak today. If you did, please feel free to check out our other home blogs here!