What even is industrial furniture before we consider incorporating it into your living room. As the title suggests, industrial-style furniture wasn't designed explicitly for our homes. But for industrial use, intended for their practicality, quick turnaround on manufacturing, and robust materials used to create them for long-lasting pieces of furniture that could withstand heavy-duty daily use.
Metals, bare bricks, wood, reclaimed objects and even concrete textures are all high on the list for industrial look furniture, you can let your imagination fly when it comes to furnishing your living room, as long as you don't overthink the process, you could easily walk into your living room and think you've warped yourself into an industrial zone and a beautiful one at that!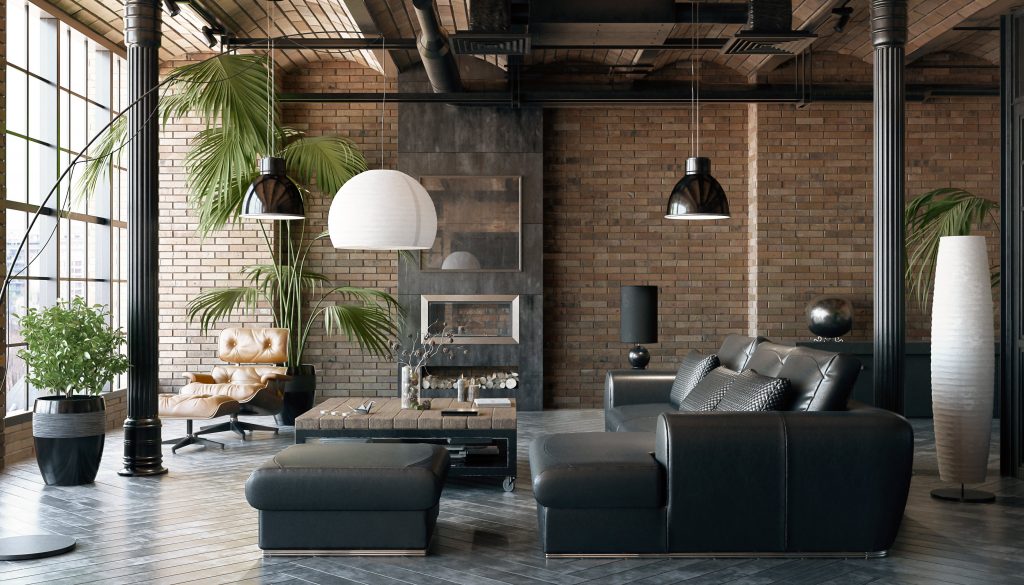 Industrial Furniture Options
When it comes to transforming your living room into an industrial zone, what type of furniture and designs gets those vibes the best, what is in high demand, the most popular and of course the most gorgeous, let's find out!
Bare Brick Walls:
As simple as it sounds, having the bare brick showing on your walls will seriously make an impact on your industrial living room. Instead of plastering those walls, leave them exposed, just like in a factory. The powerful colours from the bricks will shock and awe your guest.
Metal and wood:
An essential element for industrial style large or small living room furniture is to incorporate exposed metal and dark rustic wood into any piece of furniture. The combination of them both complement one another and give fabulous industrial energy.
Exposing Even More:
It seems to be stripping back is key to industrial design, as it would be in factories and working environments. The bare minimum would be enough to get the job done. So we are going to expose those metal/wooden beams, even pipes, yes pipes to give that stripped back ready to go vibe.
Favourite Colours:
A small pallet of colours may be the most favourable for achieving the industrial-style lounge. Silver, grey and gold metallic colours with brown and a touch of dark navy will be enough to set the correct look of your entire living room.
Distressed Leather:
While it's great to have industrial look furniture crafted with metal and wood, it's also a popular choice to have dark brown coloured distressed leather on such furniture as sofas or chairs to add some diversity and warmth around the living room while complimenting the entire room.
Lighting:
As you can imagine, lighting would have been crucial to carrying out the work needed in industrial zones, factories, and workspaces! What can you bring to your living room that represents this? A popular choice is to have the bare essential Edison bulb, known around the world and just stripped back and displayed as just the bulb will send you to any industrial zone. Not only this but also caged light bulbs (metal wiring wrapped around the lightbulb) is a popular choice to replicate industrial environments.
Concrete:
Concrete is used widely around the world not only for its strength but also for its ease of being formulated. It can be used as flooring, walls, and even countertops with a strong, well-known grey colour. Yep, a distinguished favourite is countertops in the industrial style concrete, recreating the perfect look.
Coffee Tables On Wheels:
Coffee tables are a must for any living room, including an industrial living room! Casters, the small wheels normally found on movable factory tables, are now a fond choice for coffee tables to give you a simple yet elegant industrial vibe.
Reclaimed wood:
Adding wood to your industrial furniture is a must, as we found out earlier. However, getting reclaimed wood is a priority if you wish for an industrial design. Not only are you giving the reclaimed wood a second life, but it's also a talking point to your guests if you know where it comes from. As an example, the former wooden factory flooring turned into a stool!
Rougher the better:
In some cases, industrial furniture such as reclaimed wood and metal stools or the harsh bare brick walls can surpass its already gorgeous looks by just simply looking rough. Well worn and used items gives the feel of the industrial warehouse and factory day to day lives.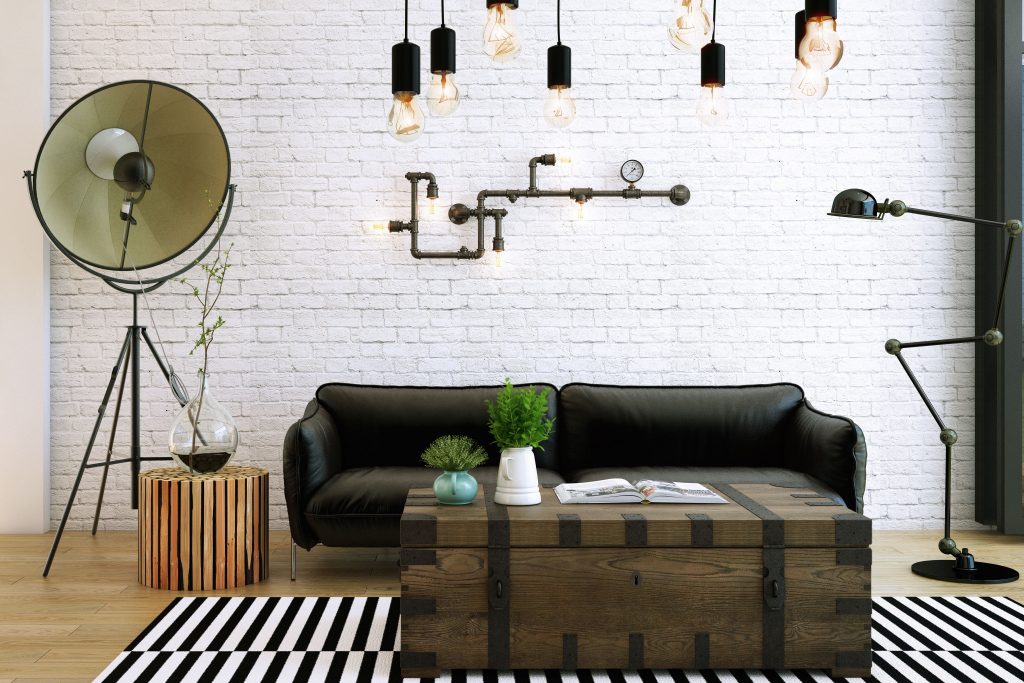 Overall, incorporating industrial furniture into your living room can be achieved by assessing your home and building to see what natural beauty can be stripped back to create an industrial look. From this point, furniture with a mixture of wood, reclaimed wood and metals can enhance the entire room for you. With additional furnishing as lighting, castors and even distressed leather sofas and armchairs, all splashed with the correct colour pallet will finish off your living room perfectly.
Just don't be surprised if your guests start turning up for jobs as they will be that convinced they've stepped onto a factory or warehouse floor! Industrial look accomplished. Here at Only Oak Furniture, we offer a vast range of products, including mirrored furniture. If you are interested in any of your furniture or have any questions, please do not hesitate to contact our brilliant team today. You can contact us via phone, email or our live chat system. If you would like to learn more about the Essential Pieces of Furniture for the living room check out this blog.