When it comes to our living rooms, we don't always have the luxury of having a massive amount of space. It's a frustrating position; however, you can pack a punch of the room and what can be achieved with the right small living space ideas.
You'll be able to use the incredible engineering of compact folding furniture, colours used, and even particular types of furniture designs that can give the illusion of a larger living room. So let's get into a list of some of the most valuable ideas for small living rooms.

Small living room ideas
Light colours:
Let's start with the pallet of colours you'll want to use around the small living room. Using light and pastel colours will help bring light into the room, giving you more illusion of a larger space.
Storage furniture:
We all have those possessions we just can't live without owning. However, many of these items will only need to be used on certain occasions, so they will need to be packed away when they are not in use. A popular choice for space-saving furniture is furniture that requires less footprint and takes full advantage of the room's height when it comes to storage. One piece of furniture that stands out and up is the ladder-designed shelving. Taking away the bulk of floor space and using the peak, you'll be able to store and display many possessions while keeping valuable floorspace free!
Wall lights:
Choosing wall lights rather than free-standing lights will not only save you valuable space on the ground they also act as a gorgeous wall piece, creating warmth around your room.
Space making mirrors:
One of the oldest tricks but a powerful one. Use mirrors in your room to give the illusion of more room. If you want to go all out, opt for a wall-sized mirror that will reflect much more light and the space, effectively doubling the look of your living room
Curtains or blinds?:
Choosing blinds over curtains is something to consider for a smaller living room. Curtains can look bulky and require a lot more space than a set of blinds. Blinds fit tighter to the windows and come in many different styles to suit any taste.
Televisions: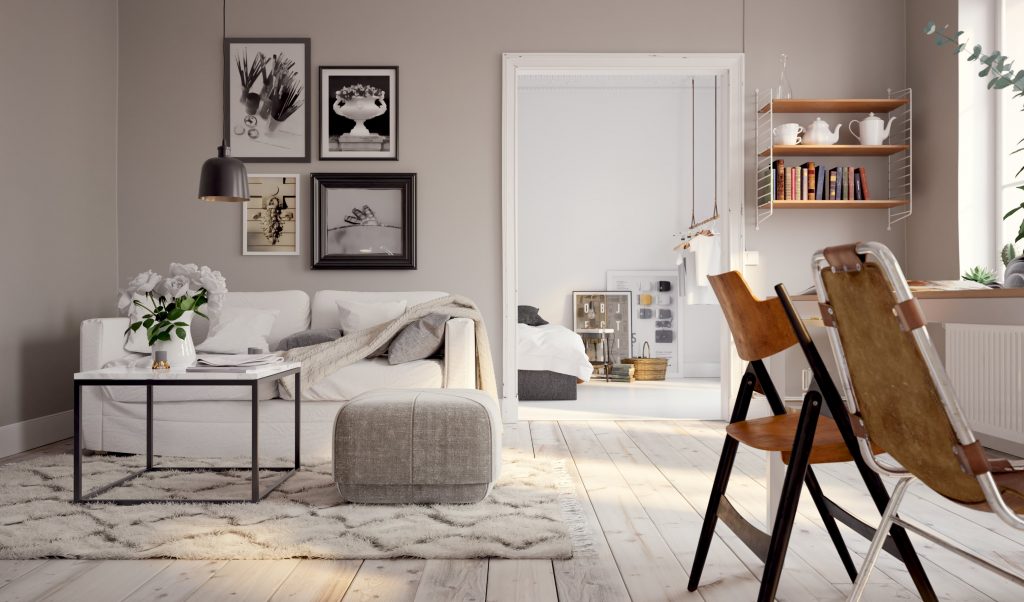 A majority of living rooms will have a TV placed in the living room, perfect for entertaining and snuggling up with your loved ones. TVs have the option of wall brackets to wall mount your TV instead of a bulky TV stand or sideboard, perfect for small living rooms. Wall mounts have variations that can either keep your screen flat against your wall or even a swinging arm mount, which will enable you to move and extend the bracket moving your TV to its perfect viewing angle. Take full advantage of this space-saving idea.
Utilising space:
Living rooms aren't always simple square rooms, perfect four walls top to bottom. However, not having four perfect walls doesn't mean you are at a disadvantage. Instead, utilise all the nooks and crannies with custom-made storage shelves, furniture, and maybe even a fun DIY project to make the most of the available space.
Multi-functioning Furniture:
Small living rooms deserve to be treated with multi-functional furniture. With today's designs and engineering, possibilities are endless. For example, you can purchase a sofa that can also turn into a bed or include storage draws underneath. Likewise, you could invest in a table with four chairs that sit comfortably inside the table, meaning no more bulking chairs sticking out and taking up the valuable space.
Clear the way:
When thinking about your small living room space, put extra thought into what precisely you'll need and make sure that you plan where it'll be placed. Instead of creating clutter and a maze of furniture and possessions, you'll want to leave clear walkways around the room. As a result, you will visually create a much larger feel to the room and a calmer environment.
Get your legs out:
One trick you can use to create the look of a larger living room instantly is to purchase a sofa on legs. The visual of seeing more of the floor in the room will indeed make the room look larger.
Rugs:
Purchasing a large rug for your small living room will not only give you a bigger looking room. It can also provide a cosy atmosphere within the room, perfect for settling down in the evening.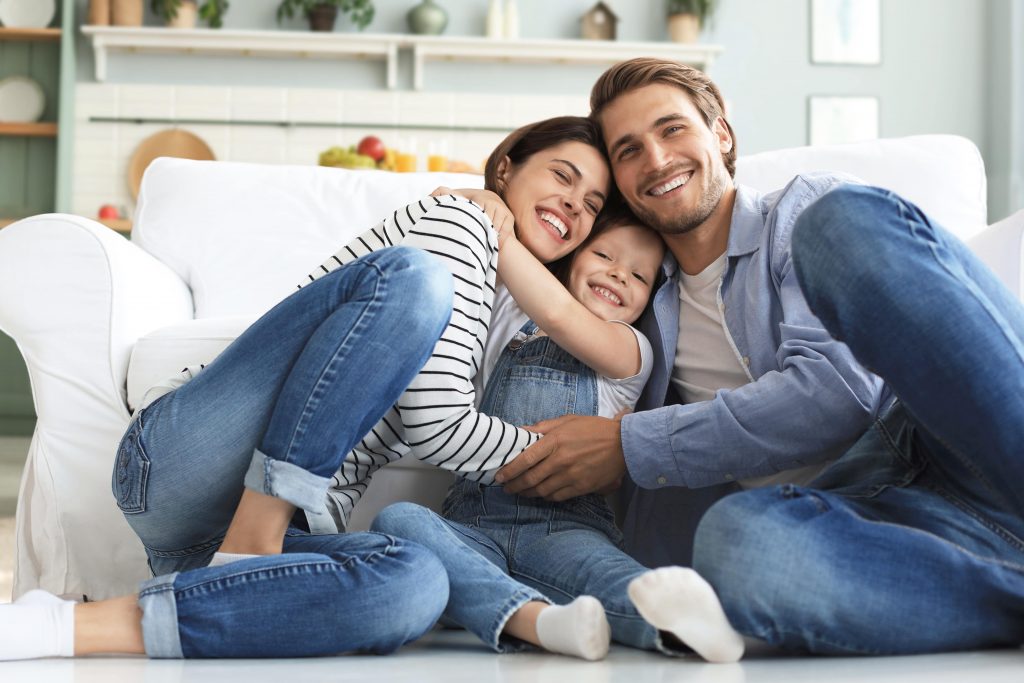 Conclusion
when trying to make the most out of a small living room, there are plenty of options at your disposal. However, the most practical way to access how to create the vision of a large living room is to plan out thoroughly what you can utilise as each living room space is different.
Not forgetting to make it your own, your living room should be personal to you. You are the one living there, and it's best to surround yourself with what you love, just in the most space-saving way. So have fun with it, and make your small living space ideas erupt to create the most enormous smallest room yet!
Here at Only Oak Furniture, we offer a vast range of products, including mirrored furniture. If you are interested in any of your furniture or have any questions, please do not hesitate to contact our brilliant team today. You can contact us via phone, email or our live chat system. If you would like to learn more about the Essential Pieces of Furniture for the living room check out this blog.