Your living room is a place in your home where you spend a lot of time. Whether you're sitting there to watch the latest episode of your favourite show or chatting with friends and family, it's essential to have a comfortable space that feels like home. The question then becomes, how can you comfortably furnish this room within budget? This article will go through the top 5 tips to save you money on your living room furniture.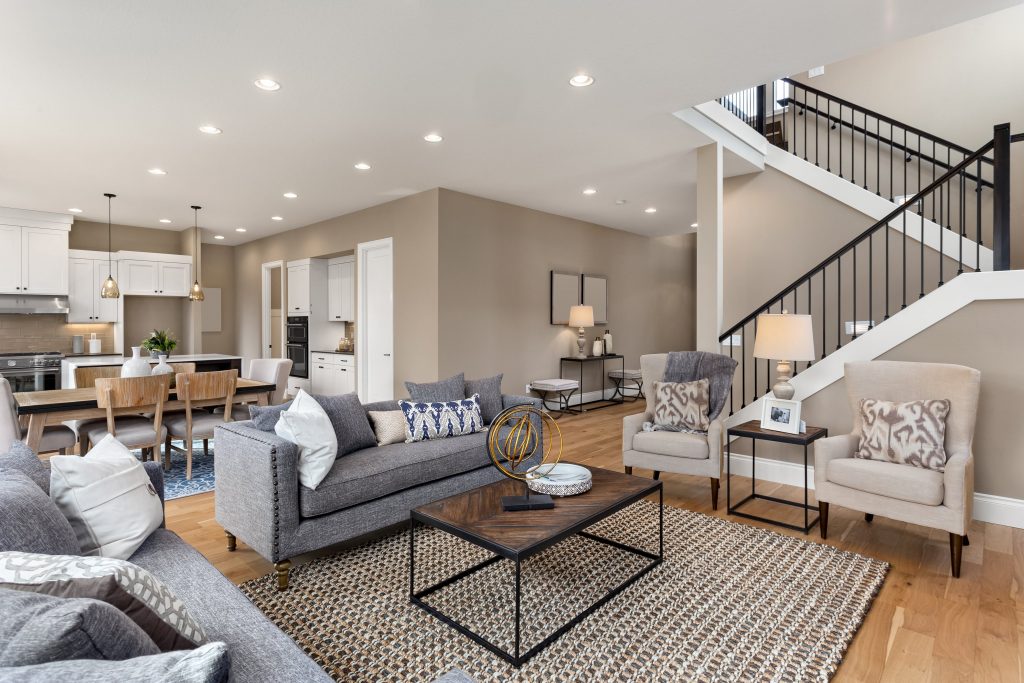 Consider used furniture
No, you don't require any new furnishings. You may just give your old furniture a fresh coat of paint or need reupholstering. To remedy this situation, you may want to consider having your furniture reupholstered. How-to advice and ideas are readily available on the internet. Staff members at home improvement businesses are typically quite informed about items and save time and money while performing a project.
While there are several benefits to purchasing old furniture, such as lower costs, its most significant advantage may benefit the environment.
Trying out furniture that isn't brand new before buying it is critical. The following guidelines should be followed: In the case of purchasing second-hand furniture on Craigslist or at a garage or estate sale, make sure you test it out before making a purchase. Bee comfortable in your chairs and lean on the table to open cabinets. Even if an object has been damaged, people must ensure that it may be used at their place of residence. Even if it's broken, make sure that you or someone else can repair it and that you pay the appropriate money for the piece's current condition before purchasing it.
Shop at discount stores.
Recycling websites, such as Freegle and Freecycle, are excellent places to hunt for available items for no cost. Aside from looking at local neighbourhood forums, Facebook Marketplace is another superb resource for finding local things. You may upcycle and repurpose furniture in your living room that you locate on the website.
Furthermore, don't forget that the local charity shops and second-hand retailers can be excellent sources of high-quality furniture at reasonable costs.
Shop Online.
You might be able to find some older or cheaper items on eBay or Amazon if you don't want to pay the total price in the store.
We have found this to be a worthwhile experience.
It is always great to find a bargain online. As you are reading this article, I am sure that you are no stranger to an online deal for a piece of furniture. Indeed we've heard from many readers that they had saved money on small things, like light fittings or replacement tables. Other members have also saved a lot of money on more expensive furniture items.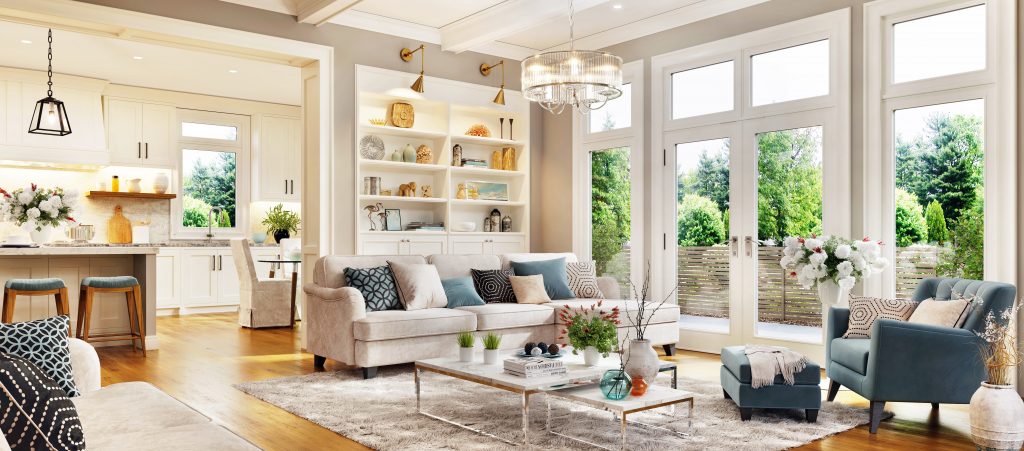 Plan your space
A simple floor plan of your room is necessary to determine how much furniture you'll require for your space. After that, you may measure and tape your revised arrangement to check whether it would work in your room before proceeding. Using this method, you'll be able to identify areas where the new furniture is required rapidly.
Buy once – Spend Money on Quality
There are many ways to save money on many items in your living room. However, there are a few pieces of furniture and furnishings that you don't want to skimp on! Such as some of those mentioned below.
Buy Quality Staple items.
Living room staple items such as a sofa, rug, or media cabinet that you purchase now will most likely be in your home for a long time.
It's critical that they're long-lasting and something you enjoy using, and are hard-wearing. Whatever you decide to spend your money on will be worthwhile in the long run. If you invest upfront, it will save you money down the road, as long as you budget for it beforehand.
Quality Flooring
There's no getting past the fact that a new floor will deplete your savings account. While laminate or vinyl may be more cost-effective options for you, consider that quality will pay off in the long run. It's the portion of your home that will see the greatest traffic and activity. When you purchase inexpensively, you end up paying twice. It is also recommended that professionals be employed to install the furnishings. If any faults are made after the furniture has been installed, it may be difficult to correct them.
This is especially true if you have solid wood flooring throughout your home. On the other hand, Engineered wood may look just as beautiful as genuine wood and is available in a range of finishes, ranging from fumed to oiled to lime-washed, and can be less expensive and easier to install than natural wood. It is preferable to get multilayer hardwood plywood. This is due to the fact that they are the most stable of the boards. It is recommended that you use a wear layer of at least 3mm to ensure that your final floor can be sanded if necessary in the future (though not, generally, as many times as solid wood).
Quality Carpet is another piece of upholstery to complete your living room. It's one of those pieces you get what you pay for and should be installed correctly by a professional. Try to find items made of natural fibres in long-lasting styles that won't require replacement when you move to a new location.
In conclusion, the best way to save money on living room furniture is to plan. Check online sites for discounts, look for sets at big box stores, and consider buying used or refurbished products. You can also try negotiating with the store for a discount or ask if they will remove the design elements you do not need. Here at Only Oak Furniture are proud to offer high-quality furniture at a competitive price.
If you found this helpful article, check out the rest of our blog for essential home and saving tips!