Is A Dark Wood Table The Right Option For You?
The dining room is where many people spend much of their time at home. It's also one of the busiest rooms in a house, with guests coming in and out to enjoy meals with family members. For many a Dark Wood Dining Table is the ideal choice, let's discuss why.
This means that it's essential for your dining table to be durable and withstand constant use without looking worn down or dirty. One way that you can do this is by considering dark wood furniture for your dining table, which will still look great after years of wear!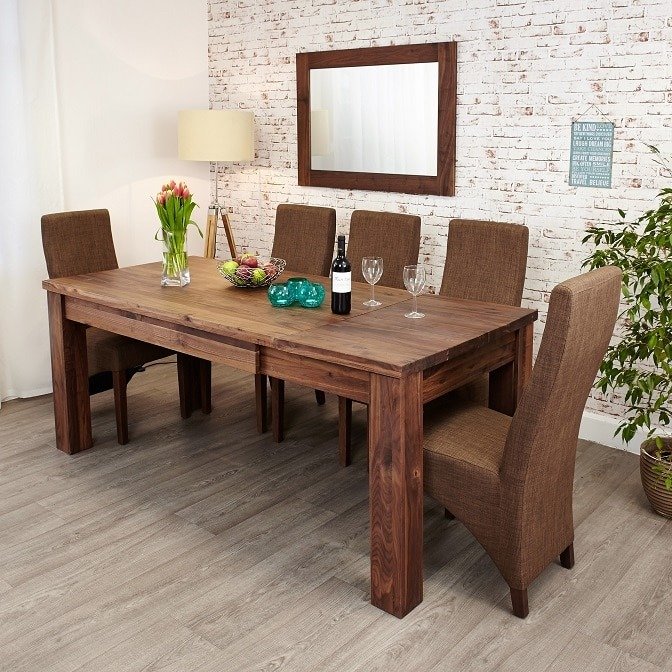 Benefits Of A Dark Wood Dining Table
A dark wood dining table has many benefits over light wood tables. Although these may be well known and covered by every one of Country Living the pages of Instagram, we will briefly cover them here. For one, it will hide dirt and scratches better than a light-coloured table would. It's also less likely to show watermarks or spills, making it an excellent choice for families with children or pets.
Dark woods are becoming more popular in home decorating, and you'll be able to find many different styles and shapes in various types of dark wood.
When it comes to the dining table, you'll find that many people prefer solid-wood tables rather than veneer or MDF options. They are more stable and will last longer without warping or sagging underuse. It's therefore essential to consider whether your family would be able to handle the extra weight of a solid-wood table before making your purchase.
An Extending Dark Wood Dining Table
If you have a large family or like to entertain guests often, you may want to consider an extending dark wood dining table. These tables can seat anywhere from four to twelve people, perfect for larger gatherings. They also have the advantage of being extended when needed, which can come in handy for special occasions.
When looking for an extending dark wood dining table, be sure to choose one that has a good quality finish. This will help to protect the table from scratches and watermarks, ensuring that it lasts for many years.
Dark Wood Chairs
Dark wood chairs are a great way to create a unified look in your dining room. They also have the advantage of being easier to clean than lighter-coloured chairs, showing dirt and spills more quickly.
Be sure to choose a style of chair that is comfortable for you and your family. You'll want to be able to sit in them for long periods without feeling uncomfortable. Dark wood chairs are solid compared to other materials, such as plastic or metal. This means they are less likely to break or chip if accidentally knocked over.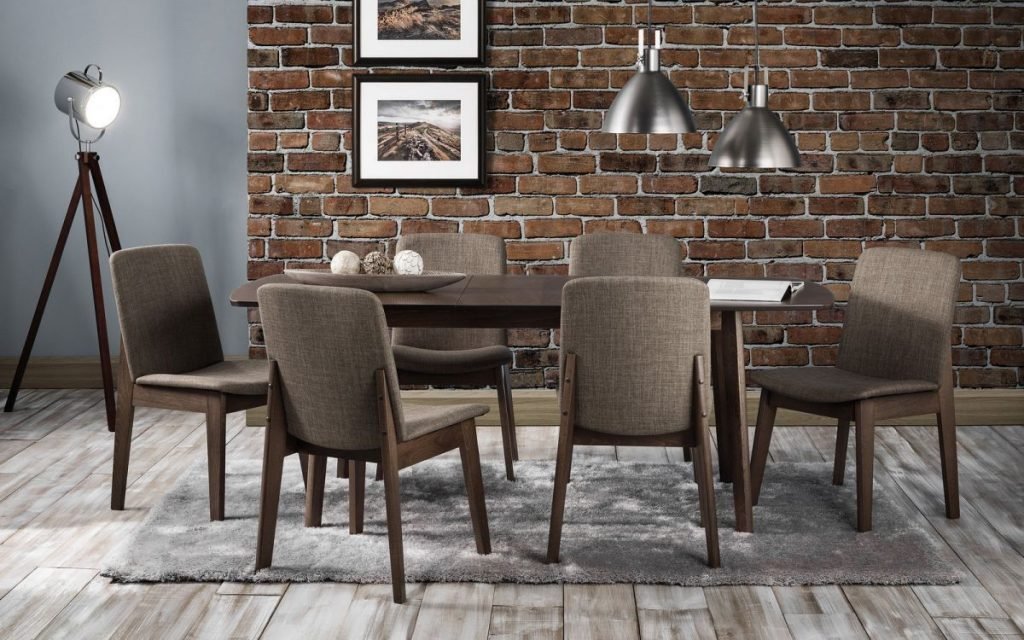 Dining Sets
If you're looking for a complete dark wood dining set, there are many different styles to choose from. You can find traditional sets with an oak finish or more modern designs with black or espresso finishes.
Dark woods sets are a great way to make your dining room look elegant and sophisticated. They are also a good investment, as they will last for many years with proper care. These Dark Wood sets often come with dining chairs, making them a cost-effective choice. You'll be able to get everything you need in one place without having to search the internet for individual pieces of furniture.
Oak Dining Table And Chairs
If you're looking for a dark wood dining table with a more traditional look, consider an oak finish. Dark oak is a beautiful colour that will complement most decors in the home.
You can find dark oak dining tables and chairs set in many different sizes, making them perfect for any room. Oak is an extremely strong material, so it can withstand years of use without showing any signs of wear.
Dark Wood Table
Dark wood dining room tables can be the centre of attention in your home. They are a popular choice because they will look good with any curtains or drapes you choose to decorate your room with.
Some people even prefer adding a dark wood table to a light-coloured room to create contrast. Using cushions or throws on your chairs can also help to brighten up the dark wood.
Dark wood can create a moody and intimate atmosphere in your dining room. It can have a tremendous visual impact when used in the right setting.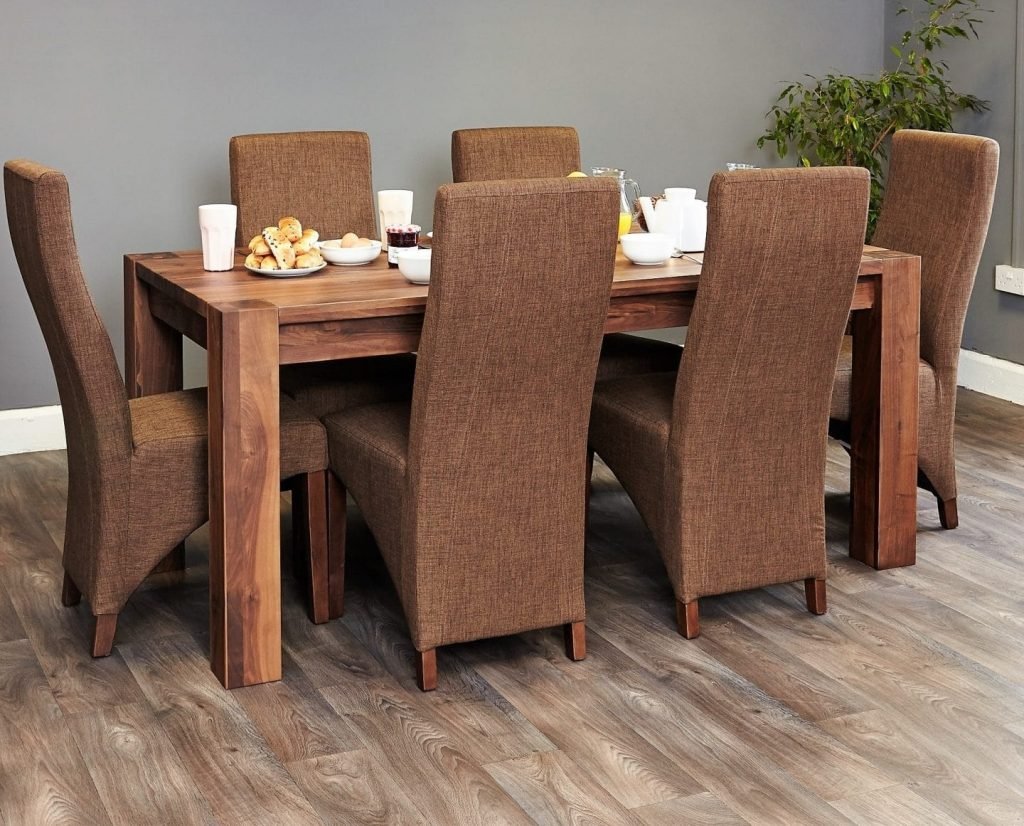 Have You Decided Which Dining Table Is Right For You?
Dark wood dining tables are a timeless, classic option for any kitchen or formal dining area. They can be dressed up with linens and candles to create an elegant ambience, while the dark colour of the table will help it blend in seamlessly with your décor.
Dark oak wood is an excellent option if you're looking for a long-lasting and robust table. Oak adds a touch of traditional charm to any room and is perfect for families or those who like to entertain often.
If you want to create an even and clean look, try purchasing dining sets because they typically come with matching chairs. They can be the perfect addition to any dining room, giving your space a warm and inviting feel that will impress all of your guests. If you are solid on dark wood but not for your dining room, don't forget this will work in any room; Only Oak Furniture offers a brilliant selection of products for every room in the home. We have it all from your bedroom to your office; contact our brilliant customer service team today.