Are You Looking To Reinvent Your Dining Room?
If you're looking for some new dining room ideas, we've got plenty of them! Check out these ten dining room ideas that you may not have thought of before. From the family dining table to a formal setting, there's something here for everyone. If your home lacks that special touch, look at our list and see if one of these options might work for you!
Our top ten ideas to reinvent your dining room: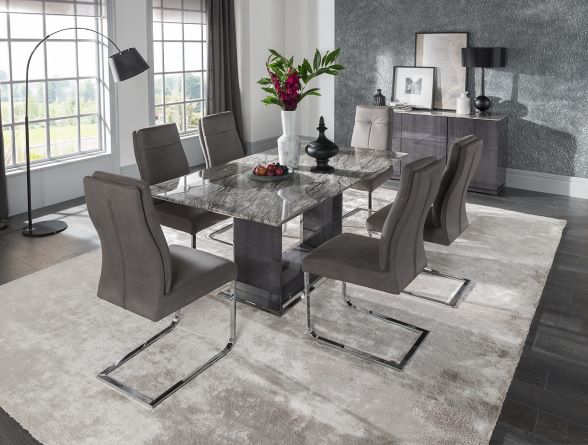 1) Add A Large Mirror To One Wall For An Elegant Look
Mirrors are a great way to add some elegance to any room. Why not try adding one to your dining room? Not only will it make the space look larger, but it'll also help to create a more formal setting. Many people have mirrors, but the mistake they make is placing them on the wall opposite of where they'll be seated. Ensure that when you're placing your mirror, it's in a location where people will see themselves while dining. This will help to create a more formal atmosphere. If you have an open floor plan, consider placing it on the wall between your dining room and living room so everyone can see themselves as they walk through!
2) Paint The Walls In A Warm Colour, Such As Peach Or Gold
These colours may seem like they wouldn't work in a dining room, but trust us – they do! Painting your walls in a warm colour will help to create a welcoming and inviting atmosphere. It'll also make the space feel larger, which is always a bonus. So if you're looking for some new ideas, consider giving this one a try!
3) Use Lamps With Lots Of Light Bulbs To Create A Cosy Atmosphere At Night
Most dining rooms have lamps, but you can set yourself apart by using many light bulbs. This will create a warm and cosy atmosphere perfect for nighttime dining! If your family enjoys eating dinner in the living room, this idea may be beneficial to you. There are endless styles of lamps, so get creative by choosing ones that match the look and feel of your dining room. Some lights we recommend are the Edison bulb style, the industrial pipe lamp, or even a classic crystal chandelier.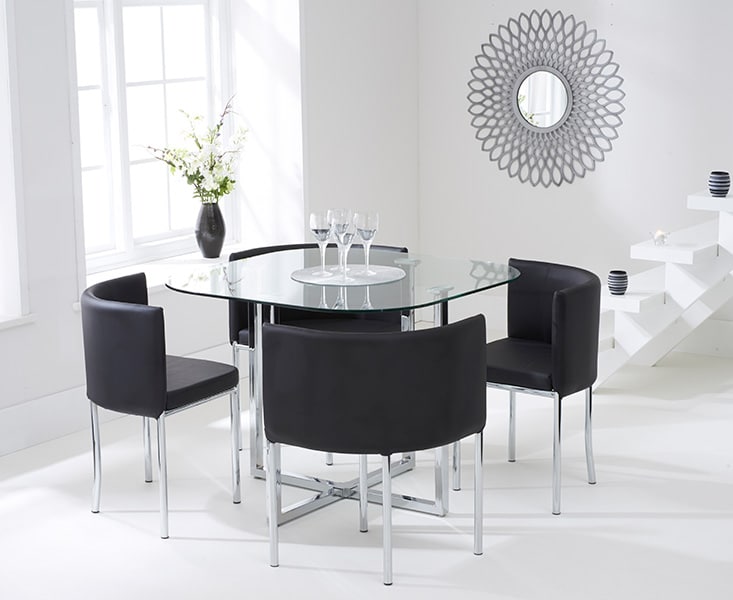 4) Add An Exciting Piece Of Furniture To Break Up The Monotony
If your dining room is feeling a little too bland, consider adding an interesting piece of furniture to break up the monotony. This could be anything from a funky sideboard to a new dining set. Not only will this add some character to the room, but it'll also help to make it more functional. So if you're feeling stuck, consider adding something unique to your dining room!
5) Add A Chandelier For A Touch Of Glamour
Chandeliers are a great way to add some glamour to your dining room. They come in all shapes and sizes, so there's sure to be one that will fit your style. If you're looking for an elegant dining room idea, this is it! If you have a classic style home with high ceilings and ornate decor, then a chandelier may be the perfect choice for your dining room.
6) Add Exotic Flowers From Your Garden To Spice Up The Living Room
If you're looking for new dining room ideas, consider adding exotic flowers from your garden. They can add a chic touch to any living space, and it's also easy on the wallet! Plus, getting them is super simple – just pick up a few stems whenever they start blooming in your home. This will create an inviting atmosphere that'll have your guests feeling relaxed and at ease. Some great exotic flowers for your dining room table or living room include orchids, lilies, and bright roses.
7) Use Tablecloths That Match Your Personality
One way to add your personality to your dining room is by using tablecloths that match your personality. This could be anything from a fun patterned cloth to a luxurious silk one. Not only will this make the space feel more like you, but it'll also help to protect your dining room table from spills and scratches. So if you're looking to create a lovely dining atmosphere, consider adding some personality by using different types of tablecloths.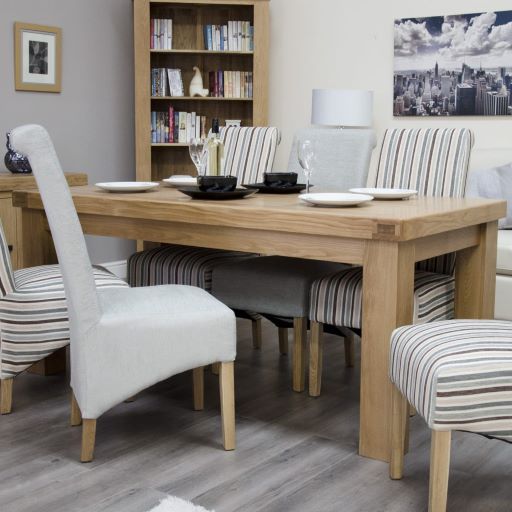 8) Use Glassware As Decoration On The Table And As Part Of The Centrepieces
Glassware is an excellent decoration for your dining room table and can also be used as part of the centrepieces. This will add some glitz and glamour to any space while creating an inviting atmosphere at the same time! Plus, if you have guests over, it'll make them feel more at home when they see familiar glassware. Another benefit of great glassware is that it'll last for years and years, so you won't have to worry about replacing it any time soon.
9) Create Different Seating Arrangements With Chairs, Benches, Or Stools
Most dining rooms just have one dining room table and chairs; however, it's time to get creative! One of the best ways to do this is by creating different seating arrangements. You can do this with chairs, benches, or stools, and each one will create a unique dining experience for your family. If you're looking to make the space more functional while also adding some character at the same time, consider trying out new types of furniture like these! This means you also can host larger get-togethers, which is something you might not have been able to do before.
10) Arrange Plants In Pots Around The Perimeter Of The Room To Create A Natural Ambience
Make sure to arrange plants around the perimeter of your room. This will help create a natural ambience and works well with any colour palette you might have going on in the space. You can also use this as an opportunity to add some unique decor that matches your style! If having lots of greenery isn't your thing, consider adding a few potted plants around the dining room table. Either way, it's an inexpensive and
Add Fairy Lights For A Stunning Dining Room Idea.
Fairy lights are a great way to add some magic and enchantment to your dining room. You can place them around the windows or hang them from the ceiling; it's up to you! Not only will this create a romantic atmosphere, but it'll also make the room feel more inviting. So if you're looking for a stunning dining room idea, consider adding fairy lights to your décor!
Still, Looking For Inspiration?
We hope that these ten dining room ideas will help you find a design that fits your needs and style. Have fun with the process because this is where memories are made! With ideas for decorating, you'll be sure to find the perfect look that will make this space a more enjoyable part of your home. If you would like more helpful tips for any room in the house, contact the great team at Only Oak Furniture today. We can also highly recommend this blog by The Family Handyman.