Small living rooms are often overlooked or completely ignored. But the truth is that small spaces can be just as functional and comfortable as larger ones. It just takes a little bit of imagination and creativity, so we decided to put together this list of ideas for small living rooms in the UK.
So, here are some small living space ideas:
Use a mirror to make your room look larger
Mirrors are an excellent way to make a room look more significant because they reflect light, which makes the room appear brighter and more significant than it is. You do not have to spend a lot of money on mirrors either, as there are many affordable options available.
Add more windows or doors
If you live in a small apartment with no window at all, adding more windows or doors will help add more light into the room. You can also opt for glass doors or windows to allow natural light into your home while still offering privacy at night time when they are closed up.
Use the space wisely
The first thing you need to figure out is how much space you have available for your living room to plan accordingly. If you want to create an open-plan space with a kitchen, dining area and lounge, you will need more floor space than if you were looking at having two areas – one for sitting and watching TV and another for eating meals with family members or friends.
Small living room furniture
The next step is deciding how many pieces of furniture you want to keep in your living room and what types they will be (sofa and chairs or sofa only). You don't need too many items taking up space – especially if they take up too much! You can consider buying smaller items instead of large ones so that everything fits into its place nicely.
Make it multi-functional
The first step towards making your small living room feel bigger is to make it multi-functional. If you have a study, use it as a TV room, or if you have an office, use it as an extra bedroom. This will give you extra space without having to expand your home.
Don't overcrowd it with furniture
When designing a small living room in the UK, avoid overcrowding it with furniture by using only those items that are necessary for its function (e.g., sofa and dining table) and then adding decorative pieces around them (e.g., lamps, flowers).
Keep it clutter-free
Clutter makes any room look smaller than it is – even if it's not! For this reason, keeping your small living room clutter-free should be one of your main priorities when decorating your small home.
Add shelving
Shelving is an excellent way of adding storage to a small space. It can be used to display ornaments, books and other items that help create an inviting atmosphere. Shelves can also be used to store away less attractive things such as cleaning products, gardening equipment and other items that you don't want on show all the time.
Use floor cushions and rugs
Cushions and rugs are great for creating cosy areas in a room where people can relax or sit down for meal times. You can also use them to hide any problem areas in your flooring. For example, if there's a dip between two pieces of laminate flooring that has been poorly fitted together, placing a cushion over the top will disguise it perfectly while making your room look more comfortable at the same time!
Go for natural light sources instead of artificial ones
Open windows allow sunlight inside and make any room feel larger than it is — especially if there's an outdoor view outside, like trees or mountains beyond your window frame! If you don't have windows on every wall of your living room, consider adding skylights or solar tubes instead of installing traditional lighting fixtures that might block out natural light from entering through windows.
Choose neutral colours
Neutral colours make any space feel larger. If you're going for an earthy look, try using browns or tans. If you want something more vibrant, opt for blues or greens. Light colours reflect more light than dark colours do, which makes your room look bigger and brighter. Use white paint on walls or use light coloured wallpapers with patterns like stripes or checks to make your walls look bigger than they are.
Don't hang everything on the walls
Hanging too much on your walls will make them look crowded and cluttered even if they're not very big. Instead, try using decorative shelves and other types of storage options that don't take up too much space but still add style to your home decorating ideas.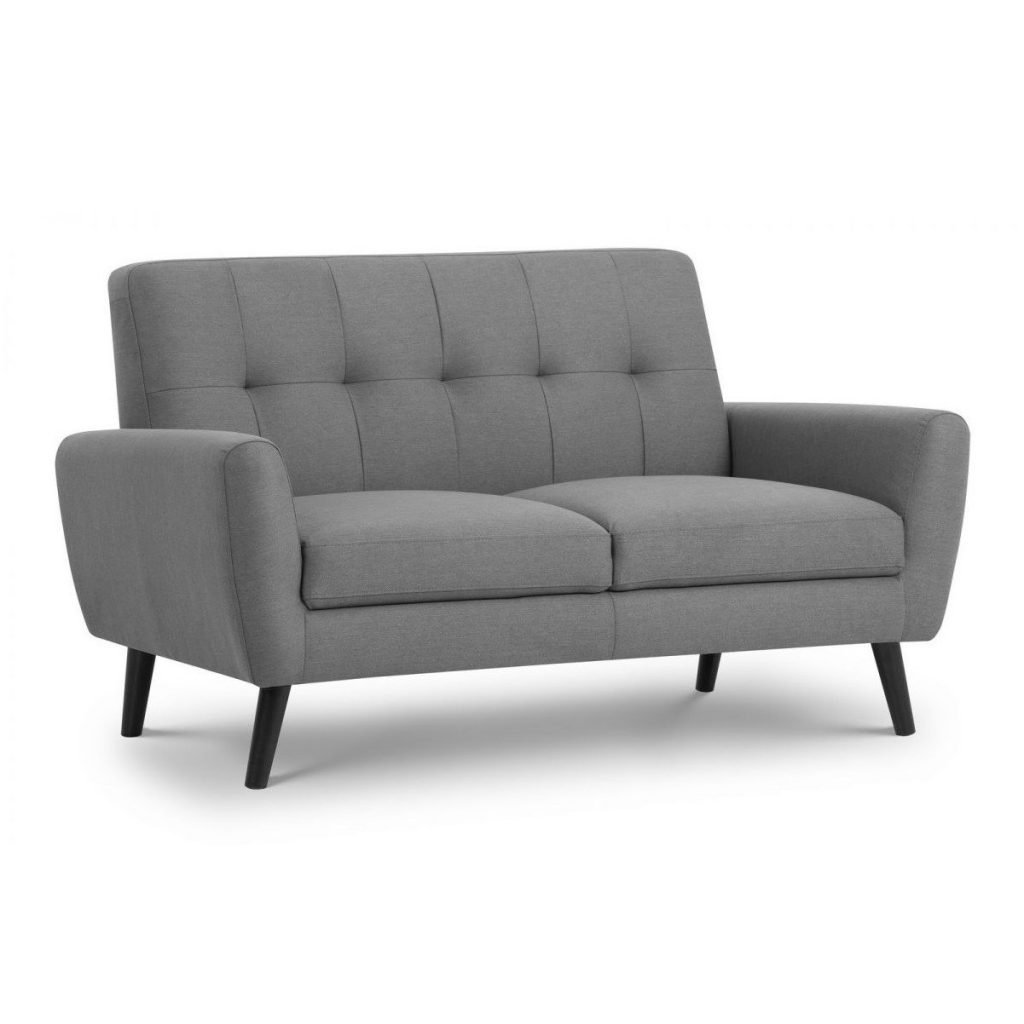 Choose furniture with clean lines that won't clutter up your space too much — avoid bulky pieces like armchairs or sofas with thick cushions because these can take up a lot of room visually and physically (if there isn't enough space for them in the first place).
Use furniture pieces with storage space
If you have a small space, then you certainly don't want to clutter it up with lots of items. Instead, try using furniture pieces that have built-in storage space. For example, instead of having a sofa table or an end table next to your sofa or bed, try using an ottoman instead. Ottomans come in all shapes and sizes and can be used as extra seating or as footrests while reading a book or watching TV. They also provide additional storage space for blankets or magazines in living rooms or bedrooms.
Move furniture around
The most obvious way to make a small room seem bigger is by moving your furniture around. If you have a sofa that takes up too much space, try swapping it for two armchairs. Move the TV cabinet out of the centre of the room and place it by the window instead. For example, if your kitchen is close to your living area and there's no wall between them, put your TV there so that it doesn't take up so much space in your living room.
Replace heavy curtains with blinds or shutters
Curtains are great for blocking out light, but they can also make a room feel smaller because they block out light from windows and doorways. Instead of traditional curtains, opt for blinds or shutters that let more light through while giving you privacy when needed. You can also add curtains above windows or doors to keep heat in during the winter months but still allow some natural light into the room during the summer months.
Floating sofa in small living room
In a small living room, you may want to create a sense of openness. One way to do this is by placing the furniture away from the walls. For example, if you have an L-shaped sofa (one section of it facing the wall), then place it in an open space instead of against the wall.
With 0% interest-free finance and FREE UK Delivery to 90% of postcodes, we are confident of finding the next piece for your home!