Choosing bedroom furniture for small rooms can be a challenge. There are so many options and styles that it's hard to know where to start. You may be thinking of a new bedroom set, or you may just be looking for something to change up your current look. Either way, there are many things to consider when choosing bedroom furniture for small rooms.
When looking for furniture for small spaces bedrooms, you must consider how much space you have to work with. If you have limited space, you may consider using larger pieces such as a dresser or nightstands instead of smaller ones. This will allow you more room in your bedroom without taking up too much space.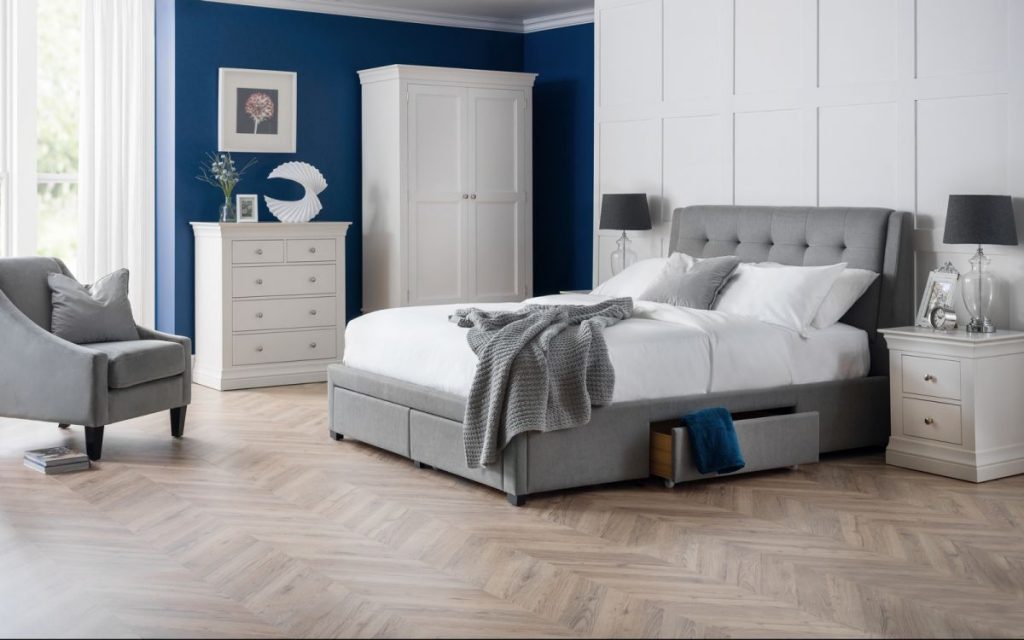 Storage, Style, Colour, Material….The choice is endless
You also want to think about how much storage space you need in your bedroom. A closet is an ideal choice because it offers lots of storage space while still being easy on the eyes, visually speaking!
When it comes to creating a bedroom that's cosy, comfortable and attractive, there are lots of ways to make the most of your space. Here are some tips on how to choose bedroom furniture for small rooms:
Think about what you need from your bedroom furniture. 
Do you need a chest of drawers for storage? wardrobe? Dressers? A nightstand with lamps? A bedside table with storage for reading materials? Consider all these factors when purchasing new pieces for your room.
Try out different types of seating arrangements before making any final decisions. 
You might find that certain types of seating work better with the rest of your furnishings than others do. For example, if you have chairs grouped around a coffee table as part of an informal sitting area in your room, then having a sofa or chaise longue near them will feel more like part of the same grouping than separate pieces.
The colour scheme should be warm and tranquil. 
You will want to choose colours that are soothing and relaxing. Also, don't forget to add some pop of colour as well.
If you have a lot of windows in your bedroom, you may want to go for a neutral colour scheme with pops of colour elsewhere (like an accent wall). If not, stick with neutrals or whites — these work well with any decor.
Make sure the bedding set complements the existing decor in the room by using colour schemes that harmonize with existing walls and furniture. If there are no other dominant colours in the room, use neutrals like black, grey or white as accent colours.
A good rule of thumb is that a smaller room only needs 10-12 inches of depth from wall-to-wall carpeting (depending on how much furniture you have). In this case, it's best if all pieces are just under this amount, so there is enough room for storage underneath.
Choose a bed and mattress that is not too big for the room. The bed size should be based on the room size and not just your body size. If you have a super-sized bed, it will not look good in a small room because it will take up all the space. You need to make sure that you get a bed that fits in your bedroom comfortably and looks great as well.
Make sure that your bedroom furniture is appropriate for your style and personality. If you are someone who likes to keep things simple, don't go overboard with your choices when choosing bedroom furniture for small rooms. You don't want clutter or anything else taking over your room, so choose just what you need without any unnecessary frills or extras.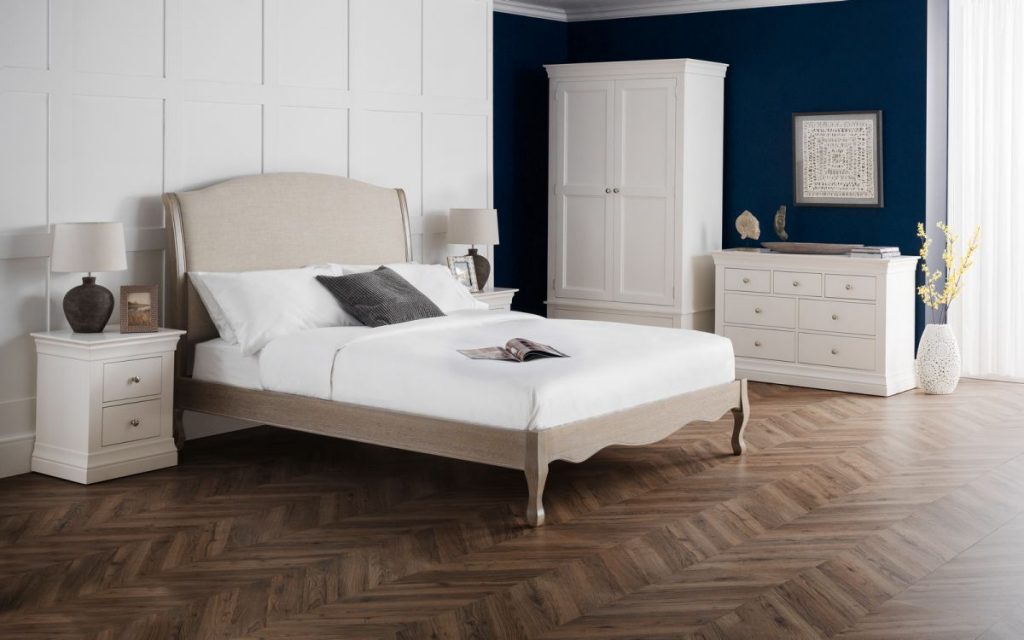 Modern or contemporary bedroom furniture as a set or a single eye-catching piece; it's your style!
Another factor that must be considered when choosing bedroom furniture for small rooms is style. If you want something modern or contemporary in your bedroom, then you should go with something stylish and unique instead of something traditional or classic. The same goes for antique pieces that are popular among collectors and antique dealers—they may look great in their own homes but will probably look out of place in other people's houses. 
With 0% interest-free finance and FREE UK Delivery to 90% of postcodes, we are confident of finding the next piece of metal, glass, wood or oak furniture for your home!