We all know the importance of having a healthy posture, but did you know that something as simple as sitting at your desk in the office could be affecting yours? We were born to move and must keep this movement going while stuck inside an office.
Regular breaks throughout the day and properly setting up our workstations will help us create a safe workspace environment free from physical tension or pains that can eventually evermore serious health issues.
In this article, I will give you some tips on protecting your posture in the office so you can be comfortable working without aches or pains from spending too much time staring at a computer screen!
Our team at Only Oak Furniture understands the need for comfortable seating inside every office space; you should pay attention to it. To learn more, please speak to one of our team members today; we are always happy to help! 

Understanding Ergonomic Chairs
Ergonomic chairs are specially designed seating solutions that prioritise comfort, support, and overall well-being while sitting for extended periods.
These chairs are meticulously crafted to provide optimal body alignment and reduce strain on various parts of the body, particularly the back, neck, and shoulders. They typically feature adjustable components such as seat height, armrests, and lumbar support, allowing users to customise the chair to their specific needs and preferences.
Ergonomic chairs promote healthy posture by encouraging the spine's natural curvature and promoting proper blood circulation.
With their thoughtful design and focus on user comfort, ergonomic chairs are increasingly recognised as essential for creating a conducive and productive work environment.
The Importance Of Using The Correct Office Chair
Using the correct office chair is of utmost importance for several reasons. First and foremost, it plays a crucial role in maintaining good posture and reducing the risk of musculoskeletal disorders.
A well-designed office chair supports the spine correctly, ensuring it remains aligned and reducing strain on the back, neck, and shoulders. This, in turn, helps prevent chronic pain or discomfort associated with prolonged sitting.
Secondly, an ergonomic office chair promotes productivity and focus. By offering adjustable features such as seat height, lumbar support, and armrests, users can customise their seating position for maximum comfort, reducing distractions caused by discomfort.
A comfortable chair also improves blood circulation, enhancing energy levels and concentration. Lastly, using the correct office chair demonstrates an employer's commitment to the well-being and safety of their employees, fostering a positive work environment and reducing absenteeism related to work-related injuries or discomfort.
Investing in the right office chair is a wise decision that can benefit individuals and organisations.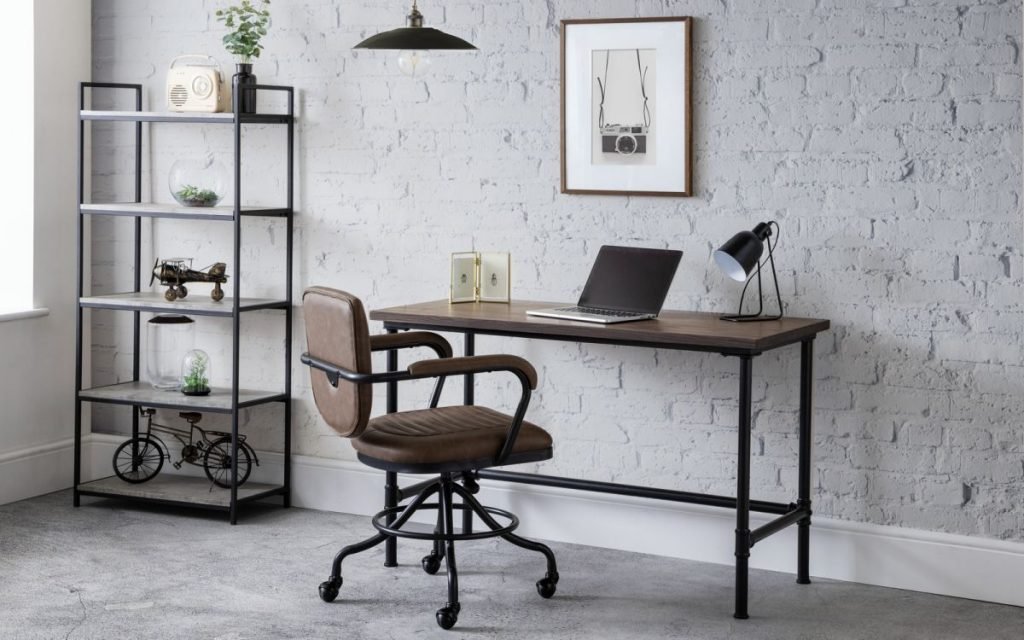 Main Features Of Ergonomic Chairs
Ergonomic chairs incorporate several key features to provide optimal comfort and support. Some of the main features of ergonomic chairs include:
Adjustable Seat Height: Ergonomic chairs allow users to adjust the seat height to ensure their feet are flat on the floor or a footrest. This feature helps maintain proper posture and reduces pressure on the legs and lower back.
Lumbar Support: Good lumbar support maintains the lower spine's natural curve. Ergonomic chairs often have adjustable lumbar support that can be customised to fit the user's back, providing adequate support and reducing strain on the lower back.
Adjustable Armrests: Ergonomic chairs come with adjustable armrests that allow users to position their arms comfortably. Adjustable armrests help relieve tension in the shoulders and neck and prevent slouching.
Seat Depth and Width: Ergonomic chairs offer adjustable seat depth and width to accommodate different body sizes and provide proper thigh support. The seat should be deep enough to fully support the thighs without putting pressure on the back of the knees.
Swivel and Mobility: Ergonomic chairs typically have a swivel base that allows users to rotate and reach different workspace areas without straining. Smooth mobility and easy movement create a more efficient and comfortable working experience.
Breathable and Cushioned Materials: Ergonomic chairs often use breathable materials such as mesh for the backrest, promoting airflow and preventing heat and moisture buildup. The seat cushion should also be adequately padded to provide comfort and prevent pressure points.
Adjustable Recline: Ergonomic chairs may have a function that enables users to recline and change their sitting position throughout the day. This feature promotes dynamic sitting, reducing static muscle fatigue and allowing for varied levels of support.
By incorporating these features, ergonomic chairs aim to create a supportive and comfortable seating experience that promotes good posture, reduces the risk of discomfort or injury, and enhances productivity in the workplace.
Lumbar Support Should Not Be Ignored!
Lumbar support is an essential aspect of ergonomic seating that should always be noticed. The lumbar region of the spine, located in the lower back, is particularly vulnerable to strain and discomfort when sitting for extended periods.
Neglecting proper lumbar support can lead to poor posture, back pain, and long-term musculoskeletal issues.
Incorporating lumbar support in ergonomic chairs maintains the lower spine's natural curve, reducing stress on the lumbar discs and muscles.
This support helps align the spine correctly, alleviating pressure and promoting a healthier sitting posture. It also prevents slouching, which can cause strain on the back muscles and ligaments.

Find The Ideal Adjustable, Breathable Mesh Office Chair Today!
Good posture is like a low-interest loan: you only miss it once it's gone. Taking just a few simple steps to help maintain and correct the position of your body can have significant repercussions on your overall well-being.
A body-friendly workspace is one easy way to help alleviate any discomfort from improper posture. Ergonomically designed office furniture from Only Oak Furniture can provide the exact shape and design needed for improved support and comfort.
From adjustable desks to lumbar supportive chairs, these products will ensure that the long days spent in front of your desk will be pain-free.
After all, please speak to one of our experts at Only Oak Furniture or read our many top tips in our blog section or one of our great articles, such as how to create a cosy home office.
With 0% interest-free finance and FREE UK Delivery to 90% of postcodes, we are confident of finding the next piece of metal, glass, wood or oak furniture for your home!