Making the Most of Your Home this Christmas
As we all know, 2020 has meant spending a lot of time at home. But as Christmas approaches, it's time we embraced this and looked forward to the festive season. No matter what Christmas means for you this year, we're confident in saying that our handy tips will with decorating your home for Christmas. This is sure to get you into the festive spirit and look forward to the next few merry weeks.
What does Christmas mean to you? For us, it's spending time with family and gathering at the table for the mouth watering Christmas dinner we've waited all year for. With Covid-19 putting a stop to our usual routines, Christmas 2020 can still be memorable for all the right reasons, and here's how.
Tips for Decorating the Home at Christmas
1. Put the Tree Up!
One of the best ways to get into the festive spirit is to put the tree up, so why not? A lot of people have resorted to putting their tree up early, some as early as the beginning of November! So, it's time to get into the loft and get digging for those decorations!
Once more, decorating the tree is the perfect way to create memories with your family (household or bubble) that can be cherished. Each year you could take a photograph in front of the tree and look back on the growth of your children or the difference of the tree as years go on. It's a perfect thing to look back on in years to come and is a great activity to get all of the family involved in.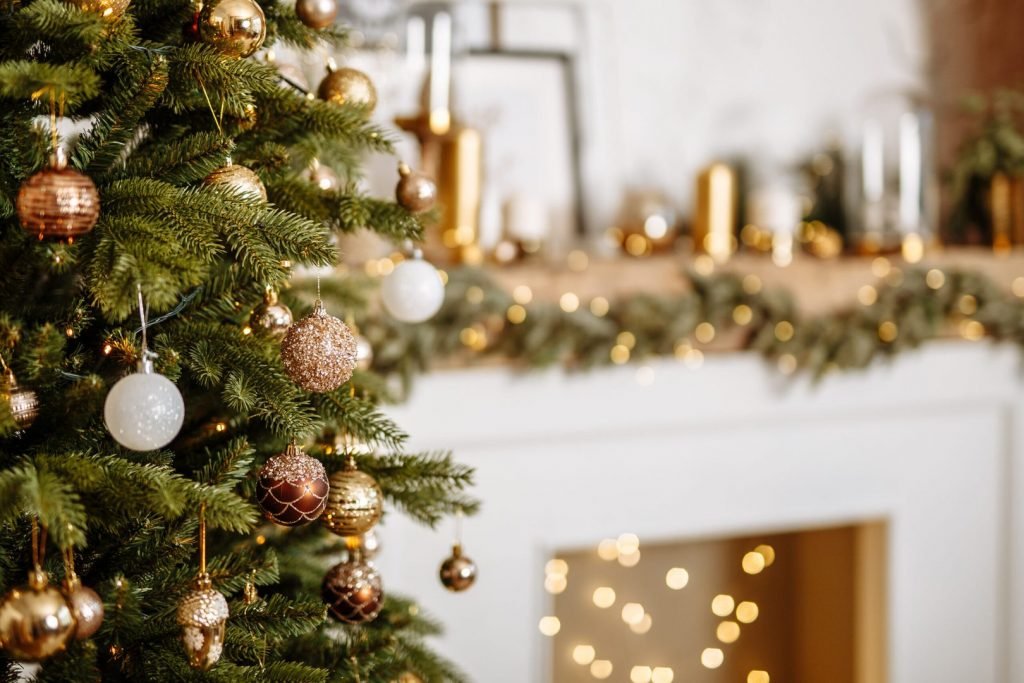 2. Purchase a New Dining Table
Let's face it, a lot of our dining tables are looking a little worse for wear and are perhaps at the end of their prime. So why not order a new dining table online? At Only Oak Furniture, we stock a range of dining table sets ranging from 2-4 seats to 10 seaters. Please feel free to browse our range and shop online with us today.
Your dining area is one of the most important parts of your home, not just at Christmas. So not only will your new dining table be an asset at Christmas, but all year round too. Now is the perfect time to pick your new dining table and decorate your dining space into an area that you love for years and years to come as solid oak furniture can last for years.
3. Decorate the Dining Room
So, you've put the tree up and decorated it, but what's next? It's time to decorate your dining room! Your dining table will be the centrepiece of your home on Christmas day as it's where you and your family will join to enjoy your delicious Christmas dinner. So, make it as festive as possible and go all out with the decorating. Decorating the table and dining area will cost very little but will be so rewarding when you can see how much more festive and merry it looks, not forgetting the smile it will instantly put on your face.
Christmas is a time to make wonderful memories, so something as simple as purchasing a new dining table set and decorating it full of festive decorations is a perfect way make your Christmas memorable for all the right reasons. Whether it be with a centrepiece on the table or decorating everything from top to bottom, you're sure to love the transformation from decorating your dining room.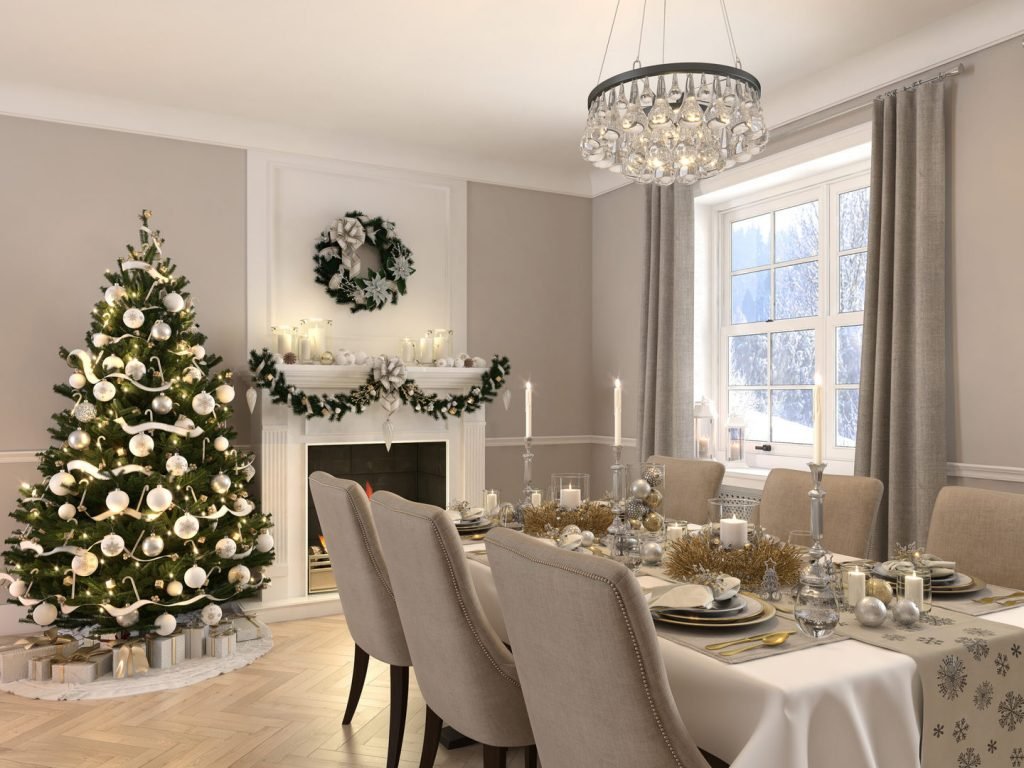 4. Add the Finishing Pieces Around the Home
From Christmas wreaths to advent calendars, stockings to seasonal ornaments on the coffee table, it's time to add the finishing touches around the home. This could be something as small as an advent calendar or as important as the garland around your staircase or dining table. But, once it's all done and in place, it's always worth it!
5. Festive Candles
Now that your home is looking all lovely and ready for Christmas, it's time to make it smell like it too. Festive candles are the perfect and only scented candles to burn at Christmas. They will finish off your Christmas colour theme and vibe in such a way that you will find yourself looking forward to it for next year straight away. Candles are such a good way to fragrance your home and even make for good decoration too. Not forgetting that candles come in a huge variety of scents and colours so you can find suitable ones to match seasons all year round. Not to mention how good they can make your modern living room look.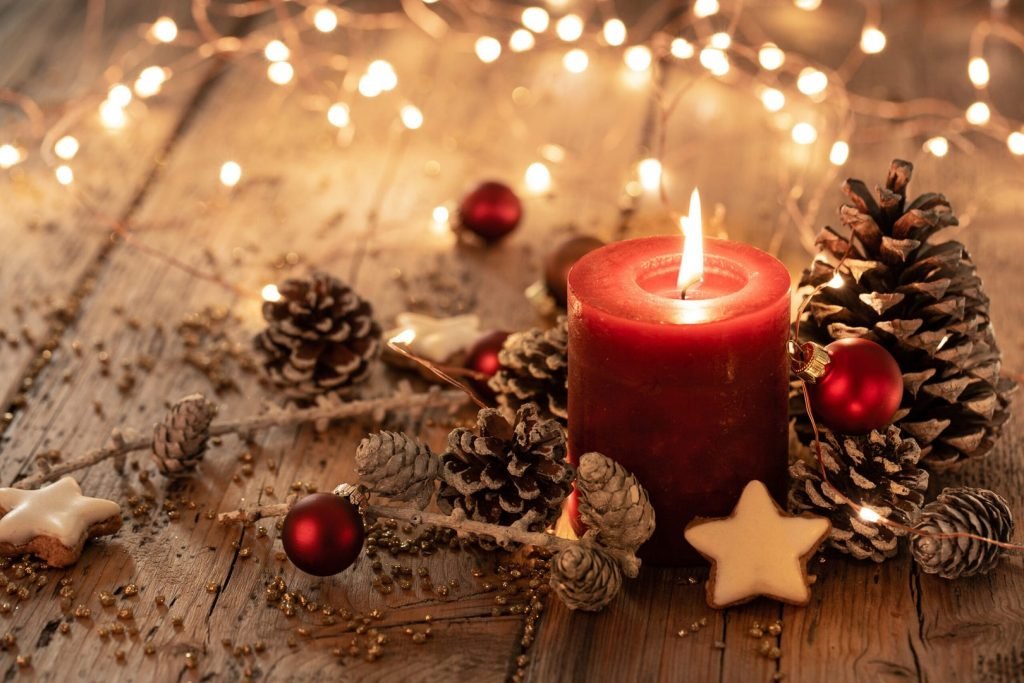 Come to Only Oak Furniture for Dining Tables
For the best range of dining table sets, come to none other than Only Oak Furniture. We have been providing our dining tables online for many years now, so no matter what you're looking for we're confident in saying that we can help you. Simply come to Only Oak Furniture for dining table sets online and we will be there to take care of your every need. Contact us today if you would like to know more about our furniture or any of our products.